Please see below list of Government foreclosed properties and acquired assets for negotiated sale! Prices and terms* are negotiable, subject to management approval. These properties are the acquired assets of a Government Financial Institution (GFI) attached to the Department of Finance (DOF).
*Update as of February 13, 2012 – I have just cleared up with the person-in-charge that these acquired assets are for sale on cash basis only. Prices are negotiable.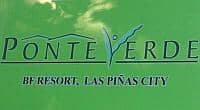 Some of the properties on the list are located in Las Pinas and we already visited them. These are the townhouses located in Ponte Verde, BF Resort Village, Las Piñas City. Pictures of these townhouses can be found after the complete list of government foreclosed properties below.
Government Assets for sale 2012 (negotiated sale)
Property #

Description

Indicative Price (PHP)

1

A parcel of interior residential rawland with an area of 109,234 sq.m., located in Sitio Buyag, Brgy. Inarawan, Antipolo City, covered by TCT No. R-32297.

 42,000,000.00

 

2

Citibank Center office space with an aggregate floor area of 2,330.22 sq.m. located at the 3rd  and 4th floors, Paseo de Roxas cor Villar Streets together with 10 parking  slots located at the Citibank Tower

160,140,888.00

3

One (1) Lot Painting Facility consisting of: Top Coat Spraybooth (air supply unit, 2 AHU, intake chambers 2 supply fans, spraybooth air filter chamber, preparation booth, painting booth, 3 exhaust fans, sludge separator system); Flash Off Booth (supply fan, exhaust fan); Top Coat Oven (oven, 2 exhaust fans, chart recorder and temperature sensor, exit booth chamber, floor conveyor)

7,600,000.00

  

Townhouse Units located at Ponte Verde, BF Resort Village, Las Piñas City

5

(SOLD) Lot 15, Block 1 Verde Drive; Lot Area = 75 sq.m.; Floor Area = 110 sq.m.

4,100,000.00

6

(SOLD) Lot 16, Block 1 Verde Drive; Lot Area = 75 sq.m.; Floor Area = 110 sq.m.

4,100,000.00

7

(SOLD) Lot 17, Block 1 Verde Drive; Lot Area = 75 sq.m.; Floor Area = 127 sq.m.

4,500,000.00

8

(SOLD) Lot 18, Block 1 Verde Drive; Lot Area = 75 sq.m.; Floor Area = 110 sq.m.

4,100,000.00

–

9

Five (5) Garden Special Memorial lots (Lots 1, 2, 3, 4 & 5 Block 8, Section 6B, Phase 1) Sanctuary Memorial Park, Minglanillla Cebu, covered by Certificate of Continual Use No. CO-217. 

300,000.00

 

10

The GFI's  credit interest in a Bulk Grains Terminal Facility located in Brgy. Talaan,  Sariaya, Quezon

3,815,287,180.00

 

11

Three (3) parcels of non-contiguous interior agricultural lots with an aggregate area of 5,566 sq.m., located in Brgy. Cabu, Cabanatuan City, Nueva Ecija, covered by TCT Nos. 124877, 124878 & 124879.

150,000.00

 
Ponte Verde Townhouses pictures
We are assisting the GFI who owns the acquired assets above. If you are seriously interested in any of the properties, kindly leave a comment below and indicate which of the properties you are interested in, along with your contact details (will not be published).
We will contact you as soon as possible to confirm your inquiry. Afterwards, we shall check the availability of the property and send you information through e-mail. If everything is in order, we will then assist you with the purchase of the property.
Please keep in mind that by inquiring through us, you acknowledge us as your real estate brokers.
Happy hunting!
~~~
To our success and financial freedom!
Jay Castillo
Real Estate Investor
PRC Real Estate Broker License No. 3194
Blog: https://www.foreclosurephilippines.com
Follow me in Twitter: http://twitter.com/jay_castillo
Find us in Facebook: Foreclosure Investing Philippines Facebook Page
Text by Jay Castillo and Cherry Castillo. Copyright © 2008 – 2012 All rights reserved.
Full disclosure: We are accredited real estate brokers of the GFI who owns these foreclosed properties.