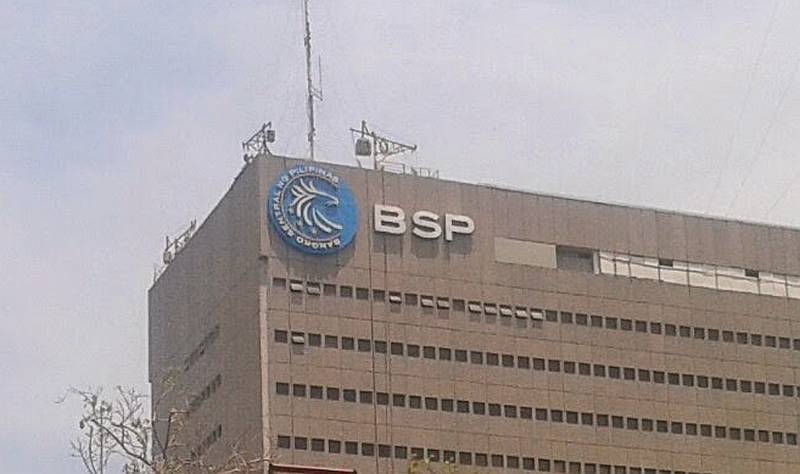 The Banko Sentral ng Pilipinas (BSP) shall sell a total of 36 foreclosed properties located in Albay, through public bidding. Deadline of submission of bids will be on October 23, 2017 (Monday), 10:00am. Details below.
View the list of BSP foreclosed properties
You may view this list below: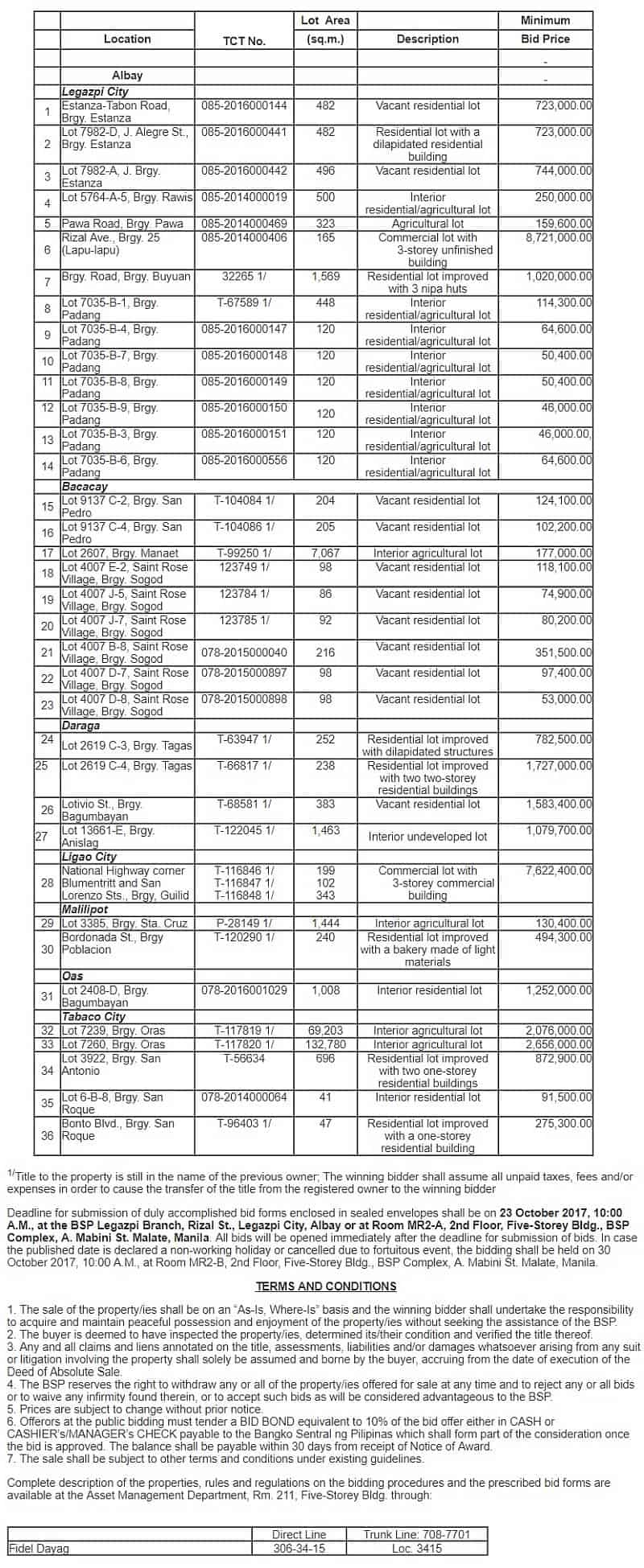 Source: BSP website
Reminders for interested bidders
Properties shall be sold on an "AS IS, WHERE IS" basis.
Availability of units and prices are subject to change without prior notice.
Misprints should not be construed as misrepresentation of the property.
Interested parties are reminded to conduct proper due diligence before joining the bidding/auction or submitting offers.
Disclosure: Nothing to disclose, since we no longer broker foreclosed properties, you should contact BSP directly through their contact details above. We are just sharing this list as a form of public service.