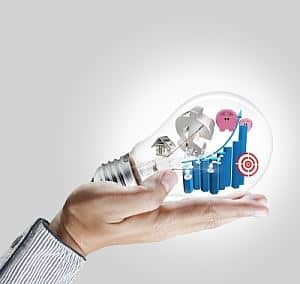 The ability of Ayala Land to develop business districts is really unparalleled. At the time Ayala Land bought the undeveloped Fort Bonifacio land, many thought that they had paid too much. But time has proven them right, and their long-term vision is now coming into fruition.
Just recently, it was reported that the Securities and Exchange Commission (SEC) will be moving to the Bonifacio Global City (BGC), in a two-hectare financial cluster which will also include the Bureau of Internal Revenue (BIR), Department of Finance (DOF), and the Bases Conversion and Development Authority (BCDA). The target groundbreaking date for the SEC building is November 11, 2012.
The construction of the Philippine Stock Exchange (PSE) building, though much delayed, is now slated to start this last quarter of 2012. The new PSE offices will be in the planned One Bonifacio High Street district, a 3.2-hectare, premium mixed-use block west of the existing Bonifacio High Street commercial strip.
The auction of the prime Bonifacio South has been postponed and will most likely happen either at year-end or early 2013. Developers will surely watch out for this auction, and we can expect that more developments will rise in BGC.
Last August 2012, BCDA CEO and President Arnel Paciano D. Casanova announced that the Japanese government has approved a grant for the pre-feasibility of the 12.56-kilometer monorail project that would be open to the public, connecting BGC and other premier mix-use districts such as McKinley Hill, including North Bonifacio and Bonifacio South, Newport City and NAIA-3 with the existing MRT-3 in Guadalupe, Makati City. The target completion date of the monorail project is in 2016.
Also last August 2012, the University of the Philippines (UP) Professional Schools broke ground at BGC. BCDA donated a 4,300 square meter lot to UP at the northeast side of the Global City beside International School. A facility would be built to accommodate selected UP Diliman units such as the College of Law, College of Business Administration, College of Engineering, School of Statistics and also a UP Open University learning center.
With the impending transfer of key government financial offices and the PSE to BGC, plus the transfer of the UP Professional Schools and prestigious international schools and headquarters of international companies and the building of a monorail, it is very clear that BGC is the next major central business district of the country. Investing in real estate within BGC seems to be a very logical choice.
~~~
To our success and financial freedom!
Cherry Vi M. Saldua-Castillo
Real Estate Broker, Lawyer, and CPA
PRC Real Estate Broker License No. 3187
PRC CPA License No. 0102054
Roll of Attorneys No. 55239
Text by Jay Castillo and Cherry Castillo. Copyright © 2012 All rights reserved.
Full disclosure: Nothing to disclose.
Image courtesy of: nokhoog_buchachon / FreeDigitalPhotos