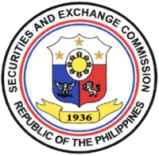 The Securities and Exchange Commission (SEC) recently issued Memorandum Circular No. 2, Series of 2014, which is very, very important for investors who have real estate investments lodged in corporations ...
Read More ›
The ability of Ayala Land to develop business districts is really unparalleled. At the time Ayala Land bought the undeveloped Fort Bonifacio land, many thought that they had paid too ...
Read More ›
I originally wrote this last June 2, 2011, but it seems up to now, I still see people who are in danger of getting scammed. At the very least, please ...
Read More › As promised by my wife in her last post about REITs, here is the draft Implementing Rules and Regulations or IRR of the Real Estate Investment Trust or REIT Act of 2009, also known asRepublic Act 9856, An ...
Read More ›