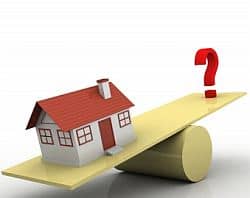 Obviously, I have a bias for foreclosed properties, and I would love to answer the question above. However, I won't be the one doing the explaining this time. Instead, I will let Pinnacle's December 2012 Market Insight publication do the explaining for me.
In this month's issue, the featured article tries to answer the question "Why buy foreclosed properties?" by stating and discussing three reasons and these are the following:
Foreclosed properies are normally sold at a discount
There are some great finds in foreclosed properies if chosen wisely
Buying foreclosed properties reduces the nonperforming loans (NPL) portfolios of banks and boost liquidity
Of course, not all foreclosed properties are good deals, and the article also mentions the importance of due diligence and it's role in ensuring that would-be buyers and investors can make a a well informed decision with regards to a property they are evaluating.
You'll find all of the above and market trends for various real estate sectors and areas, including rental rates and vacancy rates, in the December 2012 Market Insight from Pinnacle.
Download the December 2012 Market Insight from Pinnacle
Just click on the image preview below to download the December 2012 Market Insight from Pinnacle…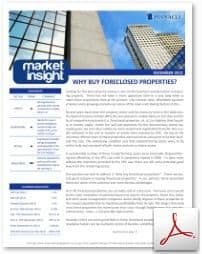 Or just click on the following link:
About Pinnacle
Pinnacle Real Estate Consulting Services, Inc. (Formerly Capital Servicing Advisors Phils., Inc.) provides a full range of services to local and foreign investors, buyers, and real estate lenders.

A team of experienced professionals is dedicated to enhancing the value of client investments throughout the Philippines.

Pinnacle's primary business lines are real estate asset management and brokerage, real estate closing and advisory services, and non-performing loan asset management.

In the field of real estate management, Pinnacle is involved throughout the entire lifecycle of a property from acquisition to disposition.

To support the management of clients' NPL assets, Pinnacle employs seasoned loan asset managers that provide our clients with maximum flexibility, and this is backed up by our cutting-edge loan servicing platform.

Pinnacle also offers an array of pre and post closing services including due diligence, title consolidation, payment of property taxes, desktop appraisals, property inspections and custodianship, financing arrangement and referrals, and sales documentation.
Happy learning!
~~~
To our success and financial freedom!
Jay Castillo
Real Estate Investor
PRC Real Estate Broker License No. 3194 
Connect with us – Facebook | Twitter | Blog RSS | Google +
Text by Jay Castillo and Cherry Castillo. Copyright © 2008 – 2012 All rights reserved.
Full disclosure: I am an accredited real estate broker of Pinnacle Real Estate Consulting Services.
Image courtesy: of jscreationzs / FreeDigitalPhotos