This is a contributed post from Kathlyn dela Cruz of Zipmatch

If you are a first-time homebuyer, chances are, you have no idea where to start.The following article aims to help point you to the right direction.
Our friends from Zipmatch are here with smart tips specifically for first-time home buyers.
It does not matter if you are looking at foreclosed properties, brand new houses, properties that are for-sale-by-owner, pre-selling, etc., these tips can really help, so here goes…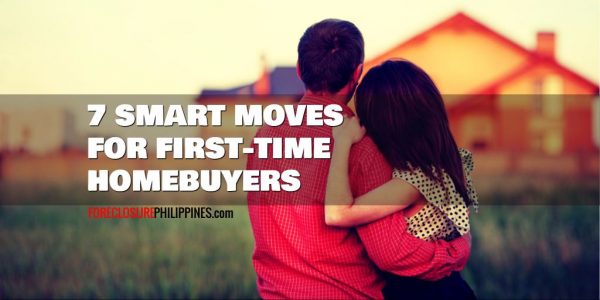 7 Smart Moves for First-time Homebuyers
Buying a home is no joke. The whole process is exciting, yes, but can also be tricky and overwhelming, especially to a first-time homebuyer.
To help you make sure that you're heading toward the right direction, here are some smart tips for you:
1. Know your budget.
Can you afford to buy a home now? Go take a long look at your monthly expenses and do the math. Decide how much you can allot for your home purchase, without sacrificing too much of your finances for your basic needs. After determining your budget, push yourself to stick to it. You don't want to incur debts, do you?
2. Assess your life plans.
Are you planning to start your own family anytime soon? Are you going to bring your parents into your new home? Will you be hosting gatherings or parties for your friends a lot?
Ask yourself these questions and more to help you decide what type of property you should purchase. If you're always on the go and cannot afford to maintain and clean a huge house, you might want to stay in a one-bedroom unit that's close to business and lifestyle hubs, like these condos for sale in Quezon City. But if you're planning to have a bigger family, you might want to purchase a house and lot inside a subdivision instead, where your kids can freely play in the streets with their friends.
3. Think about your (and your whole family's) needs and wants.
Aside from thinking of how many family members will live in your home, evaluate also each and everyone's needs and wants. Do you want a big workspace? Does anyone in the family love to cook and want to have a large kitchen? Do you want your kids to have a separate play area from the living room?
4. Find a good real estate professional.
Find a real estate professional who is knowledgeable of the whole homebuying process, and the property and location where you plan to live.
Local online property portal ZipMatch can help you throughout your homehunting process. ZipMatch has a page for real estate professionals where homebuyers can get more information about them, such as their active projects and past experiences in the industry, among others.
5. Ask questions.
Get all those questions out of your head right now. How safe is the neighborhood in the area? How near or far is the nearest train or bus station? How old is the property? What is the average monthly utility costs of homeowners in the area?
Talk to real estate owners and attend first-time homebuyer seminars. Research, research, research and study, study, study. This way, you'll know what you're really getting into. Get more homebuying tips here.
6. Don't be afraid to negotiate.
There is no harm in trying. Don't be shy and just try to negotiate the price of the property with your agent. Who knows, maybe you can get that special discount. Remember: They won't make money unless you close that deal.
7. Don't rush.
You're excited to get that dream home of yours – there's no question about that. But don't be afraid to take your time in evaluating all your choices. Take note also that some real estate developers are willing to extend their sale promos for clients who are really interested to purchase their property.
Just don't rush and make sure that you're getting the best value for your hard-earned money.
Kathlyn dela Cruz is ZipMatch's Content Development Coordinator. A journalism graduate from the University of the Philippines, she first ventured into news writing for one of the country's leading news networks before jumping into real estate marketing. She has been reading and writing all her life.