Just a quick heads-up on the public auction schedules for Unionbank foreclosed properties in Metro Manila, VisMin, and repossessed cars, for July 2015. Sorry for the short notice, I just got an email about these yesterday. Get more details below.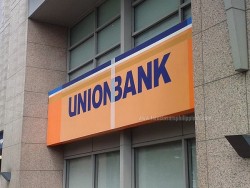 The 236th Special Public Auction for Visayas and Mindanao foreclosed properties will be on July 25, 2015, 9:00am, at the Cebu Country Club Banilad (Cebu City)
The 237th Special Public Auction for Luzon (includes Metro Manila) and the brand new house and lots in Amalfi, Damarinas Cavite will also be held on July 25, 2015, Saturday, 9:00am, at Function Room No. 1, 28th Flr. UnionBank Plaza, Meralco Ave. cor. Onyx Rd., Ortigas Ctr., Pasig City
Unionbank will also have a bidding for pre-owned vehicles/repossessed cars, and the deadline for submission of bids shall be on July 27, 2015.
Download the list of UnionBank foreclosed properties and view other details
To access the complete listings of Unionbank foreclosed properties and to view other details like payment terms, minimum downpayment required, interest rates, etc., just visit the following page:
UnionBank Foreclosed Properties Auction Listings (Metro Manila/Luzon/Amalfi/Repossessed Cars)
Source: Ronald Panganiban, Asset Recovery Officer – Union Bank of the Philippines
Note: Only bidders with the required show money of Php20,000 (cash or Manager's Check) will be allowed to attend the auction.
Happy hunting!
~~~
Text by Jay Castillo and Cherry Castillo. Copyright © 2008 – 2015 All rights reserved.
Full disclosure: Nothing to disclose, we won't be able to attend these auctions.

P.S. Do you want to learn how you can get started with finding good real estate deals for free? If yes, then you should check out my free 3-part video series. I have already released Video 1 (How to get started with real estate investing), and Video 2 (How to estimate repairs, taxes, and return on investment with foreclosed properties). I will release Video 3 very soon. Sign up now to get instant access to the videos below:
Click to sign-up for a free 3-part video series on "How to get started with finding good real estate deals"