It's official, we made it through 2013…whew! As we welcome and greet everyone a Happy New 2014, let's take a look at just some of our most read and shared blog posts about real estate during the past year.
It has been a very challenging year for us, 2013 was the first time we could not find time to blog, and you can see this with less blog-posts compared to previous years. It was a time for healing for us, and it was also a time of tying-up loose ends… but we still made it through… yehey!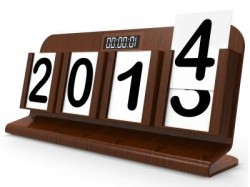 2013 was still a phenomenal year as we got more than 2.5 Million page-views in total. Not bad for a real estate blog run only by a husband and wife team (FYI, we will be building a team for the blog soon). Thanks again to all of you who have supported us through the years, and to our God almighty.
With that said, here are our top 10 real estate investing blog posts for 2013, ranked according to total number of page-views. Note: Foreclosed property listings are excluded
Our Top 10 real estate investing articles for 2013
1. Find The Best Financing With Our Home Loan Interest Rates Comparison Chart – One of the all time favorites of readers (this was shared more than 9,000 times based on its Sharethis stats!) We'll update this in 2014.
2. What You Need to Know About Real Property Tax (RPT) – A very in-depth article on real property taxes that every homeowner should know.
3.  How to Secure A BIR Certificate Authorizing Registration (CAR) And Tax Clearance For The Sale Of Real Property Classified As A Capital Asset – Whew, such a long title! Anyway, everyone who buys a property will need a CAR to transfer the ownership to him/her, and this serves as a very in-depth guide.
4. Earthquakes, Faultlines, And Real Estate Investing – My wife wrote this and she scheduled it for publishing after a week, but we published it immediately when we ourselves felt an earthquake while at the 29th floor of high-rise building. Little did we know it would be a most-read and shared article (it was shared 2,434 times) after Bohol was struck by a deadly earthquake later in 2013.
5. Certified True Copies Of Titles And Documents Now Require "Proper Identification/Authority" – Quezon City Registry Of Deeds – Something good to know before you go to Quezon City RD to do your due diligence. It can save you from wasted time, money, gas, and effort.
6. Donation As An Estate Planning Tool (A Discussion on Donor's Tax) – According to my wife, this is a post about the basics of donor's tax. For me, it's another one of her nose-bleed articles. 🙂
7. Check Geohazard Maps For Flooding And Landslide-Prone Areas Before Investing in Real Estate – A must read for anyone buying real estate. Make sure the property you are buying is not in a flood-prone and/or landslide-prone area by checking this article.
8. What Is A Storm Surge And How Do We Prepare For It? (Videos + Infographic) – I wrote this right after Super Typhoon Yolanda hit because I could not find any one source that had all the info I wanted to know about that dreaded storm surge.
9. How To Compute For Registration Fees – Registration fees are required to be paid to the Registry of Deeds in relation to the transfer of property. Usually, this is shouldered by the buyer so you need to know how this is computed. We've been asked how to compute for Registration fees so many times so we wrote this article.
10. How To Reconstitute Or Replace Lost/Destroyed Land Titles – Lost/destroyed/damaged land titles is another major concern, brought about by Super Typhoon Yolanda. This was only published last December 30, 2013, but we noticed it was already shared more than 1000 times in total after just a day. Later on we decided to "boost" this post in our Facebook page so it will reach more people.
2013 was another great year but…
We claim that 2014 will be the best year yet!
More of our most read and most shared articles
The following is our top 30 articles from 2013 ranked according to total number of page-views. On the third column, you will see how often they were shared on the internet which includes Facebook, Twitter, Google Plus, Pinterest, E-mail, and other means.
Goodbye 2013 … Happy New 2014!
P.S. – We have so many things lined up for 2014, but if you want us to feature or write about anything here, just let us know by leaving a comment below. Comments/suggestions are also welcome. Thanks!
Image courtesy of Stuart Miles / FreeDigitalPhotos