This post is the fifth of a series. Those who missed past posts may click here - Part I, Part II, Part III, and Part IV. I am by no means ...
Read More ›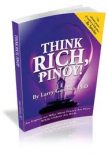 After attending the "How to be Truly Rich Seminar" by Bo Sanchez last July 21, 2007, I saw a flyer about the Think Rich Pinoy Seminar that was to be ...
Read More › I was supposed to finish writing my "Goodbye and thank you to 2010, Hello 2011..." post, but ended up with this list of the best "How to" articles from Foreclosure ...
Read More ›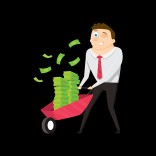 Welcome to the fifth and last part of this series on the 3 types of income one can get through real estate investing. Before you begin reading this article, I ...
Read More ›
Another quarter has passed and the next Think Rich Pinoy Seminar is almost here, how time flies! The next Think Rich Pinoy Seminar  will be be held on May 15, ...
Read More ›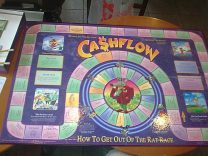 I first played Rich Dad's Cashflow 101 game way back in 2007, after I found Think Rich Pinoy Seminar attendees who organized their own cashflow 101 game sessions. I was ...
Read More › Learn from the Think Rich Pinoy TEAM who's been buying and selling foreclosed real estate for four years now in the Philippines! Yes it can be done. You don't need ...
Read More ›