Today, July 1, 2016, is the start of the six-year presidency of Rodrigo Duterte. While I did not vote for him (although I almost did, but only Jay voted for him), I wish him the best and I pray that the Lord will guide him as he leads our country.
I do feel his sincerity to serve the people and the country and I will do my best to support him in my own capacity. I have to admit that I have high hopes for his presidency, that I am very pleased to know that he is showing effort to include and listen to all sectors of society, and that I fully support his push for efficiency and excellence in the performance of government services.
From what I see, they want to hit the ground running and I appreciate their sense of urgency. Now if he could only work with VP Leni Robredo and not worry about hurting Bongbong's feelings (How can Bongbong's feelings be more important than the country's interests anyway?), we will be off to an even better start.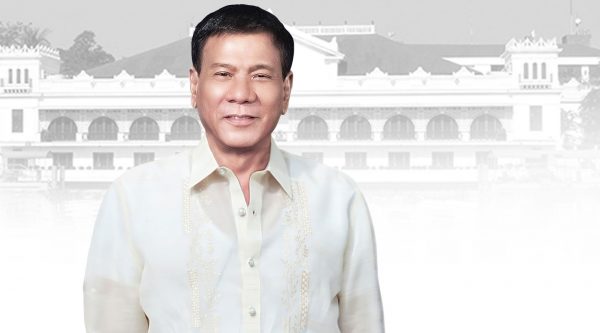 Real estate outlook in a Duterte presidency
One of the major concerns whenever there is a new president is whether he will be able to maintain, bring to greater heights, or bring down the country.
With Duterte's campaign slogan "Change is coming," a lot of people were concerned if the change would include economic policies which helped the country move forward in the past.
Fortunately, it is now clear that what's not broken will not be fixed, and that the change apparently only refers to current areas of improvement, so big sigh of relief here.
In any case, even before the elections, economists have already predicted that the Philippine economy will continue to flourish no matter who the President will be.
As for real estate in particular, so far the opinions of economists are generally optimistic – you can read about them here, here, and here.
Here's a video from ABS-CBN News where businessmen are bullish on the Duterte Administration:
Real estate developments
I have been to many places in the countryside and believe me, a lot of them are really booming. Iloilo, Cebu, Bacolod, Dumaguete, Batangas, Quezon, among many others.
Here in the NCR, we can see a lot of roads and flyovers being built, the Skyway 3, MRT 7 and MRT 1 extension, etc.
So many news of developments of airports, the Clark Green City, Baguio, Davao, General Santos, etc.
The BPO business is still booming and taking up office space in major cities.
With the thrust of Pres. Duterte of development in the countryside, I am very optimistic that real estate development will really go through the roof. And we know this because the big developers like Ayala, Megaworld, Vista Land, DMCI, among others, are landbanking in the provinces. They obviously know what they are doing. They put their money where they believe it will grow exponentially.
When I have more time I will discuss these in more detail. In the meantime, let us wish our new President and his administration well.
Let us pray for our leaders and give them our full support. Let us remain vigilant and hold them accountable – but of course let's keep the tone positive and with the end goal of helping the country since that's what we all hope for.
Mabuhay ang Pilipinas! Pilipinas kong mahal.
Image source: http://transition.president.gov.ph/wp-content/uploads/2016/06/DU30-FP-Br1.jpg