Just last May 29, 2014, new infrastructure and Public-Private Partnership (PPP) projects, which includes the Clark Green City Project, were approved by the NEDA (National Economic Development Authority). This development is expected to have an effect on real estate values in the surrounding areas. Learn more about the Clark Green City Project after the jump.
Clark Green City
Clark Green City (CGC) will be "the country's first smart, green, and disaster-resilient metropolis,". This is according to BCDA president and chief executive officer Arnel Casanova, as mentioned in an article from Sun.Star Pampanga.
It will be composed of 36,000 hectares, of which 9,450 hectares will be developed as a metropolis. Imagine a city half the size of Metro Manila, but well-planned and with '"green" initiatives. That would be great! Plus, it is estimated that the project will generate 925,000 jobs and contribute P1.57 trillion per year to the economy.
To clarify, Clark Green City is in Capas, Tarlac, and not in Pampanga, according to UP Professor Charito Imperial-Sebastian. I thought I should clear that up, since when I read "Clark", I automatically thought "Clark, Pampanga".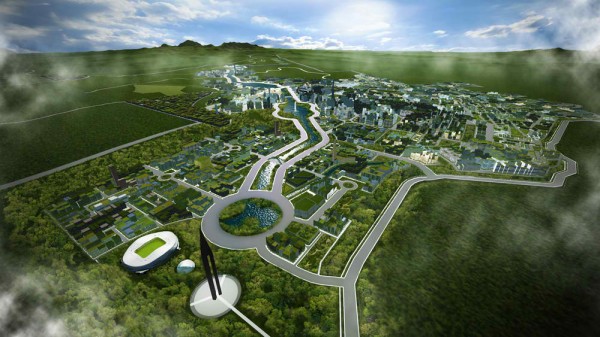 The Bases Conversion and Authority (BCDA) has a lot of plans up its sleeves.
For one, it is currently in discussions with the World Bank (WB) with regard to the possibility that the development of the CGC will be partly funded by the WB's Climate Change Fund.
For another, it has already convinced the University of the Philippines (UP) to put up a global campus at the CGC. Investors are pouring in and I believe more investors will be coming soon.
The idea of a masterplanned community which is also a Freeport Zone and Special Economic Zone is really attractive for both foreign and local investors. Tax incentives granted to ecozone locators are very significant and cannot be ignored.
Megaworld is one such Clark investor. Last November 2011, signed a P7 billion deal to develop 550 hectares of Clark into a mixed-use area probably similar to its existing townships. I have not heard about any developments on this project.
Transportation is not a problem since the Subic-Clark-Tarlac Expressway (SCTEX) and the Tarlac-Pangasinan-La Union Expressway (TPLEX) are already operational, and Clark has its very own international airport.
Personally, I think it is more feasible to develop the Clark International Airport than reclaim hectares of land  for a new international airport in Cavite. I recall that there's already a bus route from Trinoma to Clark Airport and vice-versa so people can already fly in and out from Clark easily.
With the coming developments, I believe properties near the area, in particular in Pampanga and Tarlac, will benefit greatly.
Clark Green City bidding/auction
The BCDA is set to auction a portion of Clark Green City, similar to what they did to Fort Bonifacio in the past. Definitely, this will generate a lot of cash for the government.
Currently, the BCDA is preparing the Terms of Reference (TOR) for the auction and they hope to tender 1,300 hectares of the 9,450 hectares in the first phase of the Clark Green City by the third quarter of 2014 (that's July-September 2014) to domestic and international investors.
According to Casanova, Clark Green City will have five districts: government district, central business district, academic district, agri-forestry research and development district, and the wellness and eco-tourism district.
Here is a map of the Clark Green City from rappler.com: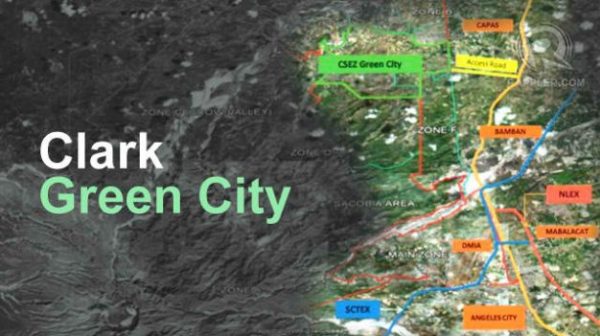 Issues raised against Clark Green City
Since the area of the CGC is a massive 36,000 hectares, there are some people who will be adversely affected by this development, including the Indigenous Peoples (IP). Here's a short video showing valid concerns, which I hope would be addressed fully.
As it is, it looks like the proposed Clark Green City Project is moving forward. If you are from Tarlac, have you noticed any changes in property values lately?
By the way, for those who might be interested, you can check out our listings of foreclosed properties in Tarlac.