RCBC Savings Bank will be having another auction of foreclosed properties on June 16, 2012, Saturday, 9:00am, at the 6th Floor, Development Academy of the Philippines building, San Miguel Avenue, Pasig City, Philippines.
This auction includes foreclosed properties from the Luzon and Metro Manila areas.
Notice: Due to personal reasons, I won't be able to answer inquiries for properties included in this auction. Nevertheless, I am posting it for those who are looking forward to this listing and bidding on June 16th. Please inquire directly with RCBC Savings Bank through the contact details below and don't forget to let them know you saw their listing through Jay Castillo of www.foreclosurephilippines.com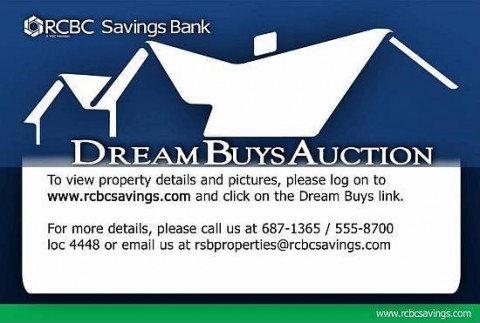 RCBC Savings Bank foreclosed properties listing (June 16, 2012 auction)
Other forms for buyers:
How to inquire and get more details
As stated on the image above, please call RCBC Savings Bank directly through:
Telephone:
687-1365
555-8700 loc 4449
Email:
rsbproperties@rcbcsavings.com
Disclosure and disclaimer
All properties are sold on AS-IS-WHERE-IS basis. Properties and prices are subject to change without prior notice. The Bank reserves the right to withdraw any property before auction. Inadvertent misprints shall not alter the property's factual condition nor shall they be deemed as misrepresentation of the property.
Happy hunting!
~~~
To our success and financial freedom!
Jay Castillo
Real Estate Investor
PRC Real Estate Broker License No. 3194 
Connect with us – Facebook | Twitter | Blog RSS | Google +
Text by Jay Castillo and Cherry Castillo. Copyright © 2008 – 2012 All rights reserved.
Full disclosure: As stated above, I won't be able to assist interested buyers for this auction due to personal matters (my wife is currently confined in a hospital and I am taking care of her). This means that even if I am an accredited real estate broker of RCBC Savings Bank, you may contact them directly. Just think of this posting as a form of public service. Thank you for understanding.