Let's keep it simple, we celebrate Christmas to commemorate the birth of our Lord and Savior Jesus Christ, which is why we call it Christmas, right?!…
May we always remember the true meaning of Christmas, not just during the Holiday Season, but all year-round, and in all the things that we do (which includes real estate investing)…
If you think about it, we are all truly blessed as God sent his Son to save the world. May we all lead lives worthy of His blessing, and may we also be a true blessing to others…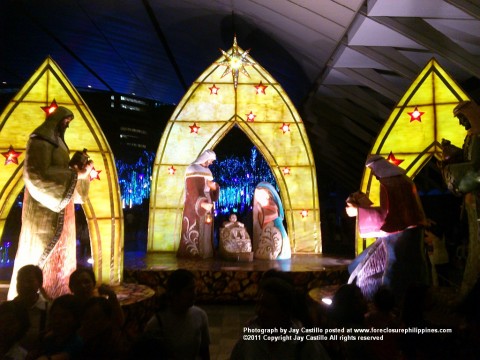 We wish you all a most Blessed Christmas!
~~~
To our success and financial freedom!
Jay Castillo
Real Estate Investor
PRC Real Estate Broker License No. 3194
Blog: https://www.foreclosurephilippines.com
Follow me in Twitter: http://twitter.com/jay_castillo
Find us in Facebook: Foreclosure Investing Philippines Facebook Page
Text by Jay Castillo and Cherry Castillo. Copyright © 2011 All rights reserved.
Full disclosure: Nothing to disclose.
PS. Just wanted to share the video below of the Christmas lights and sounds show at Ayala Triangle, very near where I took a picture of the Christmas Belen at the PSE in Makati which I posted above.