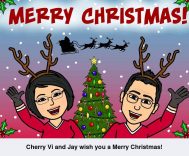 May we always remember the real meaning of Christmas. I was just about to start writing about this when I saw this post from the The Feast PICC facebook page, ...
Read More ›
This Christmas was so different, it was our first without our daughter Mira (actually, Mira was not yet here with us last Christmas, and she was only born last July ...
Read More ›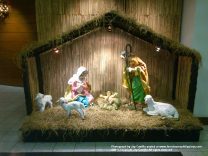 Let's keep it simple, we celebrate Christmas to commemorate the birth of our Lord and Savior Jesus Christ, which is why we call it Christmas, right?!... May we always remember ...
Read More ›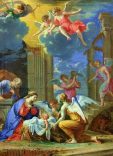 In this Holiday season of merry making and gift giving, may we not forget the true meaning of Christmas. Let us rejoice and remember that God had sent us his ...
Read More › During our lunch break at the office yesterday, I begged off from doing something which I have dreaded for the past 12 years in the corporate world, Christmas party presentations! ...
Read More ›