Is Cavite a good area to invest in foreclosed properties (or real estate in general)? The following two major infrastructure projects might just be good reasons to invest: the LRT 1 extension, and a new international airport proposed by the San Miguel Corporation (SMC).
But the question is, what are the updates on these projects?
Related: Last November 2012, I wrote about the tentative locations of stations for the LRT 1 extension (with project map), and early speculations on the new international airport in Cavite. Read it here: All Eyes on Cavite: LRT Line 1 Extension plus San Miguel Airport?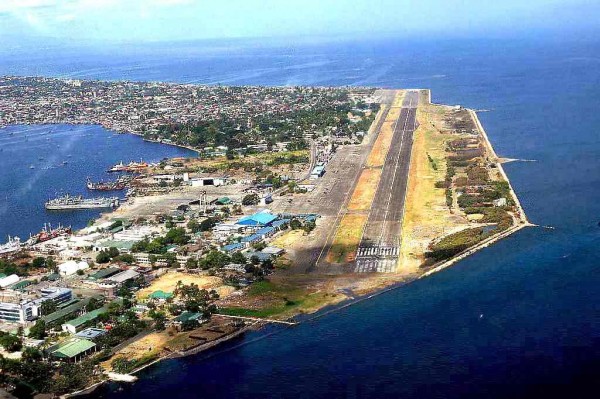 LRT 1 update
The consortium of Ayala Corporation, Metro Pacific Investments Corp., and Macquarie Group Ltd. was the only group who submitted a bid last May 28, 2014. The bid will be reviewed to check if it conforms with bidding rules. According to Transportation Undersecretary Jose Perpetuo Lotilla, a decision could be announced by next month (June 2014).
Definitely, if they will be able to connect Cavite to the LRT and MRT system, I think it's logical that property prices in Cavite will improve.
International airport update
Definitely, Manila NEEDS a new international airport. A decent and respectable airport is required if the country wants to attract more tourists and investors. Considering that the current airport has only one runway and is definitely congested, a modern and spacious airport is a welcome development.
Last May 14, 2014, it was reported that a new airport was being proposed by San Miguel Corporation's (SMC) Ramon Ang to the President. According to reports, Mr. Ang noted that the proposed airport will cost around 10 billion dollars, and will have 4 runways on an 800-hectare property.
Where exactly will the new airport be located?
SMC's proposal is to construct the new airport on an 800-hectare property along the Manila-Cavite Coastal Road. This will involve massive reclamation and I believe that this will encounter a lot of protests, specially since the area involves the Las Pinas-Paranaque Critical Habitat and Ecotourism Area (LPPCHEA).
Reclamation concerns
There are also valid concerns regarding flooding and liquefaction which need to be addressed. Here's a presentation by the Alliance for Stewardship and Authentic Progress which summarizes their concerns:
Source: http://reclamationforwhom.wordpress.com/presentations-and-summit-materials/
How about Sangley Point?
Just recently, it was reported that the Department of Transportation and Communication will request the Japan International Cooperation Agency (JICA) to conduct a full-blown feasibility study for the new international airport that is intended to replace the NAIA.
JICA has previously conducted a pre-feasibility study which pointed to Sangley Point in Cavite as a possible site for the new airport.
The need for a new international airport
Currently,  NAIA Terminal 1 is undergoing rehabilitation, and this is expected to be finished by January 2015, in time for the Asia-Pacific Economic Cooperation (APEC) Summit. NAIA Terminal 3, on the other hand, is also being fixed and is expected to be ready by July 2015.
To solve the current airport congestion problem, and while the proposed airports are still on the drawing board, the Civil Aviation Authority of the Philippines (CAAP) is pushing for the construction of a P2 billion 2.1-kilometer parallel runway south of the existing primary runway 06/24 within the 400-hectare NAIA complex.
Because of the the airport congestion problem, airlines are losing up to P20 million per day due to fuel wastage, and this has to be solved quickly.
In any case, it seems to me that the shortlisted sites for the new airport are both in Cavite – Sangley Point or along the Manila-Cavite Coastal Road.
I believe that the new international airport will really have an effect on property prices in Cavite.
What do you think? Where would you want the new airport to be in Cavite, at the Cavite Coastal road or Sangley Point?
By the way, if you are interested in foreclosed properties in Cavite, you can check out the following link: