My friend and mentor Randy Manaloto invited me to speak at the upcoming Home and Modern Living Expo 2012 and I hope to see you there! The 3-day expo will ...
Read More › I was supposed to write a post about the Think Rich Pinoy Seminar which I helped facilitate last December 4, 2010 but it turns out that someone already did. I ...
Read More ›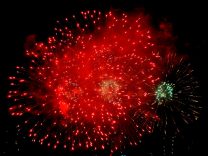 Although it's already 2011, I simply cannot let 2010 go without giving thanks for another year full of blessings. Let me look back at 2010 for one last time to ...
Read More › I have always believed that real estate investing and internet marketing complement each other, they go hand in hand. Real estate investors use the internet to find properties, foreclosed or ...
Read More ›