People say "Half of the battle is showing up." and I believe the same applies for the upcoming Real Estate Brokers Licensure exam on March 17, 2013, which is just a few days away…
You've spent a lot of time, money, and effort for the real estate brokers exam, so you better show up in your respective room assignments at the various exam venues and not let all of these to go to waste.
Room assignments that are available (so far) can be found below.
2013 Real Estate Brokers Exam Room Assignments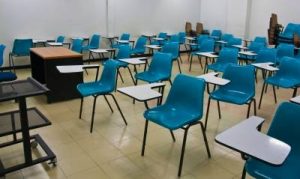 The PRC has already started posting the room assignments for the respective venues on their website, and so far, the following room assignments are available (just click on venues with available links):
Instructions for examinees
Along with the the room assignments posted, the PRC also included brief instructions for examinees as follows:
"INSTRUCTIONS:

Examinees should report before 6:30 in the morning every examination day. LATE EXAMINEES WILL NOT BE ADMITTED.
Bring the following: Notice of Admission (NOA), Official Receipt, pencils no. 1 or 2, black ball pens, metered-stamped window mailing envelope, long brown and long plastic envelopes.
CELLULAR PHONES AND OTHER ELECTRONIC GADGETS ARE STRICTLY PROHIBITED.
Wear the prescribed dress code."
Tips for the 2013 Real Estate Brokers Exam
For more tips and reminders, check out my wife's article below, and don't forget to read through the comments where past examinees also shared excellent tips!
March 2013 Real Estate Brokers Exam Results
I will also post the March 2013 Real Eestate Brokers Exam Results once they become available. This is usually released by the PRC in just a few days after the exam.
Room assignments for Baguio, Davao, and Legazpi venues
If anyone out there  finds the room assignments for Baguio, Davao, and Legazpi, please let us all know by leaving a comment below. Thanks!
Update (March 16, 2013): Baguio and Davao Room Assignments are now available, see links above!
Good luck to all examinees!
~~~
To our success and financial freedom!
Jay Castillo
Real Estate Investor
PRC Real Estate Broker License No. 3194 
Blog: https://www.foreclosurephilippines.com
Connect with us – Subscribe | Facebook | Twitter | Google +  
Text by Jay Castillo and Cherry Castillo. Copyright © 2008 – 2013 All rights reserved.
Full disclosure: Nothing to disclose.
Image courtesy: of  criminalatt / FreeDigitalPhotos