Here's the latest batch of real estate service practitioners which includes real estate consultants, real estate appraisers, and real estate brokers,  whose registration without examination were approved by the Professional Regulatory Board of Real Estate Service (PRBRES). This was recently released through the PRC website.
I'm on the list!
I actually downloaded this  list of real estate service practitioners from PRC's website last week, although I did not pay much attention to it. I should have paid more attention because it turns out my name was already included in this batch! Thanks to a friend (you know who you are!) who sent me a copy of the same list. I finally noticed that I was on the list. Nice!
I applied for my registration without examination last February 11, 2011, and I was expecting that my registration will be approved in April. I am really thankful they came out with the list quite early and I look forward to attending the oath taking on April 26, 2011.
Official announcement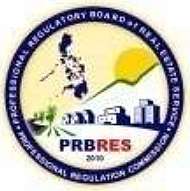 Here's the official announcement from the PRC website:
ANNOUNCEMENT

Registration for the issuance of Certificate of Registration and Professional Card will start on March 29, 2011 until April 14, 2011 at the Registration Division Ground Floor. The Oath taking ceremonies of the new Real Estate Service practitioners for Consultants, Appraisers and Brokers, to be held on April 26, 2011 at the Philippine International Convention Center at 1:30 o' clock in the afternoon. For those names who were included in the prior approved resolutions may opt to attend the oath taking.

Tickets for the oath taking will be available from March 29, 2011 to April 25, 2011 at the PRC Lobby Ground Floor near Window 27.

PROFESSIONAL REGULATORY BOARD OF REAL ESTATE SERVICE – Resolution No. 05 (Series of 2011).  Click here to view.

(orig. signed)
Hon. EDUARDO G. ONG, LLB, PH.D, DPA, DBA
Chairman
Board of Real Estate Service
Full text of PRBRES Resolution No. 5 Series of 2011
PROFESSIONAL REGULATORY BOARD OF REAL ESTATE SERVICE

Resolution No. 05

Series of 2011




For consideration by the Board are the applications of the individuals for registration without examination as Real Estate Consultants, Appraisers and Brokers in accordance with the provision of Sec. 20, Article III of R.A. No. 9646 known as the




"Real Estate Service Act of the Philippines", and Sec. 20, Rule III of Board Res. No. 02, known as the "Rule and Regulations  of R.A. No. 9646"




REAL ESTATE CONSULTANTS

1 BENITEZ, MARISSA YAMBAO

2 TORRES, GUIDO MA. DIMAANO

******************

REAL ESTATE APPRAISERS

1 ABAÑO, NOEL SEÑORA

2 ACENAS, ROBERTO BANAAG

3 ADAMOS, GALAHAD PICARDAL

4 AFRICA, NENITA ATIENZA

5 ALAMAR, LOIDA QUISAY

6 ALCANTARA, ANDRES, JR., BALTAZAR

7 ALVARADO, EMILIO CATANJAL

8 ALWIS, BANGGAY TIKO

9 AMPIL, FELINO LAUREL

10 ANDAL, MA. JULITA LUPIG

11 AQUINO, MYLENE ANCHETA

12 ARAÑAS, MARILYN VERALLO

13 ARANDA, ARLETA DE LOS SANTOS

14 ARAULLO, AMPARO BAUTISTA

15 ARRIOLA, ROMEO CERA

16 ASUNCION, BETTY SALONOY

17 BACLILI, MANUEL FLORES

18 BADURIA, FELIPE EDGARDO BUENDIA

19 BAGAY, ALFREDO ZARSONA

20 BAJAMUNDI, FATIMA BULAWAN

21 BALBIN, DANNY SUMACYAB

22 BALTAZAR, ELIZABETH RAMOS

23 BARCENAS, CELERINO CHUMACERA

24 BARDAGO, DELIA LORNA MACAROS

25 BARRADAS, TROADIO PANALIGAN

26 BARRON, GREGORIO JR., ALCASID

27 BARRUEL, RAMON SALVACION

28 BAUTISTA, DALE ABILA

29 BENITEZ, MARISSA YAMBAO

30 BERSAMINA, GENEROSO JR., GOMEZ

31 BINASAG, JOCELYN JAMILO

32 BONJOC, FELY JUGALBOT

33 BRIONES, EDGARDO ORAYANI

34 BUEMIA, MARIA LILIA DAEP

35 BUHAIN, LINO JR., ROQUE

36 BUNAO, CESAR DATE

37 CABE, REYNALDO NALOS

38 CAINDOY, JUDICAEL PELIÑO

39 CALIBO, LUIS DE VERA

40 CAMPOLET, LEANDRO MILO

41 CANARIAS, GLICERIO DE LOS REYES

42 CANAYAN, JAMES B.

43 CASTILLO, MARIBETH ANOYO

44 CASTRO, JESUS CONSTANCE JR, MARIANO

45 CASTRO, LOURDES LUMBAO

46 CAWED, RICARDO TALEON

47 CAYAMANDA, ROGEL PANGANIBAN

48 CERA, FELIPE JR., AQUINO

49 CHAN, CHERYL GRECIA

50 CINCO, MANUEL LUIS

51 COBACHA, PONCHITO DELFIN

52 CUPAY, ARNEL CANDIDO DAGAMI

53 CURIBANG, EMILIO GUTTANG

54 CUSTORIO, EDUARDO PRENIANO

55 DAING, CARLITO LAI

56 DALAWAMPU, MARITESS MATIRA

57 DALISAY, JUAN MANALO

58 DE CELIS, REYNALDO RIGUER

59 DE GUIA, REGIDOR DUMAOP

60 DE GUZMAN, RONALDO PRINCIPIO

61 DE LEON, ANNIE ESPALARGA

62 DEL MUNDO, BENJAMIN, JR., SARMIENTO

63 DELA ROSA, JESSIE PAJATIN

64 DIMAYUGA, ILUMINADA BALITA

65 DIONEDA, NORMAN CAJULIS

66 DIVINA, BERNARDITA LADESMA

67 DIZON, CARLYLE GUINTO

68 DULAY, DAVID VINCENTE CALUGTONG

69 DUMASIS, FRED LEDESMA

70 ESPINELI, AVELINO DE GUIA

71 ESPINELI, CAROLINA ENCARNACION

72 FANDIÑO, FERNANDO MINGUA

73 FERNANDEZ, AGRIPINO JR., JUNIO

74 FERNANDEZ, HORESTO DAYANDAYAN

75 FLORIDA, MELBA LUCIO

76 FUENTES, WENCESLAO JR., DONOR

77 FULLOSO, JUAN MAYO JR., CORDERO

78 FUNGO, DITAS PEDRASA

79 GABRIEL, MARITA BAUTISTA

80 GATCHALIAN, LINDA BRIONES

81 GILBAS, RENE LORETO LLAMAS

82 GO, LYNDON DELFIN

83 GO, SOLOMON CALINOG

84 GUARIN, ARTURO ASUNCION

85 GUEVARRA, AIDA SANTOS

86 GUIGUI, LEOPOLDO NERMAL

87 GUINTO, GLENN PEDRIALVA

88 GUMABAY, GILBERT BOSI

89 GURREA, FERNANDO BORJA

90 GUZMAN, ALMA BELLA ALMENDRA

91 GUZMAN, AURORA MAGUSIB

92 HABARADAS, EFRAIN JARANILLA

93 HERNANDEZ, DIVINAGRACIA FRANCISCA ILAGAN

94 HIBO, CHARLIE JR., BALAGUER

95 IBERA, MELVIN GUZMAN

96 IGNACIO, PATROCINIO SANCHEZ

97 JOMADIAO, TEODORO LAZARO

98 LABJA, ABENIR ORTEGA

99 LACCAY, MAGDALENA RAZA

100 LAFRADEZ, RODULFO JR., DELOS SANTOS

101 LANOZO, RODNEY GIRAY

102 LAPLAP, EDITHA AGUIÑOT

103 LARESMA, LUIS DIOQUINO

104 LIM, GILDA CANIZA

105 LINGON, NESTOR JACOLBIA

106 LLANTO, LUNINGNING RODELAS

107 LLESIS, NELSON RUIZ

108 LUMANTOD,HILDA GACUTAN

109 MAGCALAS, MARIO GALIPOT

110 MAGCALAS, RACHEL ANGELICA TOBIAS

111 MAGNO, AMELITA SALAZAR

112 MALLARE, JOSE LITO MANIAGO

113 MANALO, GLORIA IGNACIO

114 MANANGAN, MARCELINA HILLE

115 MANGUERA, SERVILLANO JR., MARCIANO

116 MANGUPAG, JOSEPH DE LA CRUZ

117 MANINGO, MARIO ESPINAR

118 MANUEL, EUNICE DOMINGO

119 MARASIGAN, CHRISTOPHER DIWATA

120 MARTAL, CIRILO ARANDIA

121 MARTIN, ESTELA CARBONILLA

122 MARUYA, FELIX., JR RADAZA

123 MATA, ALFONSO JR., LASA

124 MATIAS, GEMMA RAMOS

125 MEDINA-CUE, MARY ANN SURATOS

126 MEDRANO, BENJAMIN GRANTOZA

127 MEGENIO, GEMMA DELORINO

128 MIGUEL, SONNY BOY MENDEZ

129 MONTER, EVELYN SAAVEDRA

130 MORAL, NELDA SAMONTE

131 MUSA, EDEZER REBECHE

132 NICOLAS, LEMUEL GERONIMO

133 NIEVA, RICARDO JANDUSAY

134 OPIS, RODRIGO ESTRADA

135 ORPIANO, LINDA FURIO

136 ORTIZ, JOHN MEMITA

137 OSTACO, EDGARDO TO

138 PADILLA, ANGEL JOHN FRUTO

139 PAGAL, LORNA CAOILE

140 PAGDALIAN, STEPHEN CALVO

141 PALANCA, CONCEPTO SEBIDO

142 PALMA, ALICIA ROCHA

143 PAMA, TEODORO SANTORIO

144 PANICAN, NENITA TEÑA

145 PANOY, RENATO MAGHACOT

146 PAPELLERAS, REX LIBAY

147 PARREÑO, LIZA ELSIE EUROPA

148 PAULE, DIOSDADO AGULAR

149 PELONIO, RUDY GABRIEL TORRECAMPO

150 PEREZ, ERLINDA ROSALES

151 PEREZ, MARCOS JR., MARCELINO

152 PIGUERRA, VICENTE LAMORENA

153 PLASABAS, ARMANDO JANDUG

154 PLAZO, ARTURO BONGULTO

155 QUIANZON, EDWARD PARANETE

156 QUIJANO, JOSE ALDAVE

157 RAMIREZ, PAUL VINCENT BONGUYAN

158 RAMOS, ARMANDO RODULFA

159 RAS, CYNTHIA BELCHEZ

160 RESURRECCION, DANIEL BAUTISTA

161 RODIL, PABLO COSTELO

162 RODRIGUEZ, NARCISO MANALO

163 RUIZ, FLORA MAGALLANES

164 SABIDO, ENRICO AFRICA

165 SADANGSAL, DOMINGO LOVENA

166 SAGRADO, RAYMOND VINCENT CARLOS

167 SAMONTE, SOLEDAD ESPERANZA

168 SAN ANTONIO, ANGELO VALENCIA

169 SAN FELIPE, ESTELA LEGASPI

170 SANTOS, MERCY NUÑEZ

171 SARTORIO, ANTHONY JEMAR GARCIA

172 SAYOSA, AMANDO VILLAMOR

173 SIBONGA, ALMA PENAYES

174 SILAO, AVELINO, JR., AGUSTIN

175 SILAWAN, VILMA RABANOZ

176 SILO, WILFREDO ABUEG

177 SINAJON, ROLANDO PANUNCIA

178 SIRON, JUANITA NUNAG

179 TADIQUE, EMELITA GUZMAN

180 TAYAG, ENRICO PALACIO

181 TIC-CHAP, RANDY BIADANG

182 TIMBANG, GEORGE CATRAL

183 TIMONER, JOSE VICTOR MOJO

184 TOLOSA, ROGER, JR., FRANCHE

185 TORRES, GUIDO MA. DIMAANO

186 TUNGUL, JOCELYN NACIN

187 UAO, PLARIDEL AGUSTIN

188 VALLARTA, CELSO MIRANDA

189 VARGAS, REMEGIO TOMAGAN

190 VELASQUEZ, RHODORA NESAS

191 VERACRUZ, NOEL LEGASTO

192 VILLAR, ELENA ENOVEJAS

193 WAGA, RAY MARCOS RACINES

194 YAMBOT, EDUARDO MARIANO

195 YRAY, TITA GODINEZ

***********************

REAL ESTATE BROKERS

1 ABADESCO, PAOLO JOSEF JARDINERO

2 ABADILLA, LUCITA CHUA

3 ABARQUEZ, GERTRUDE CABRERA

4 ABARQUEZ, RAYMUND NIGELL CABRERA

5 ABARRO, ETHELINDA MARCOS

6 ABELLA, CARMENCITA GARCIA

7 ABELLA, ELIZA MARGARITA GARCIA

8 ABELLA, MYRNA TY

9 ABIAS, LEONOR SEVERO

10 ABNE, CLYDE CACERES

11 ABRENICA, ELEUTERIO CUETO

12 ABUAN, HELEN DUMO

13 ACANTO, JUANITO MACA

14 ADIOVA, MANUEL CERVANTES

15 ADORABLE, VALERIA RECORBA

16 ADVINCULA, ARSENIO JR., DOMONDON

17 AFRICA, DANILO ILAGAN

18 AGBULOS, DITAS FELICITAS NICOLAS

19 AGUILA, ELIZABETH BALUYUT

20 AGUILA, SOLEDAD BAUTISTA

21 AGUSTIN, CHARLITO PASCUAL

22 AGUSTIN, ROGELIO JR., TIBEGAR

23 ALANA, THELMA MALATE

24 ALANSALON, AILEEN CUIZON

25 ALBARRACIN, LUZ CIMAGALA

26 ALCANTARA, ALEXANDER PAUL INSORIO

27 ALCANTARA, ANDRADE HISOLER

28 ALEJANDRO, VILMA DEL ROSARIO

29 ALFARAS, REX MIRANDA

30 ALIBUSA, ROSALIE ALVAREZ

31 ALIGAEN, ISAAC JR., KINNEY

32 ALILIO, JR., NICHOLAS MAGKAWAS

33 ALIPIO, LORINDA SANCHEZ

34 ALONZO, LUCINA ESCOBIN

35 ALOP, MEL BAYON

36 ALPAS, REDGEE NAVAS

37 ALSOL, ARNULFO FLORES

38 ALVAREZ, JOSEFA ERNESTINA ERMITA

39 ALVIOLA, RODERICO ROSALES

40 ALZAGA, MARIA TERESA ENRIQUEZ

41 AMANCIA, FILMORE QUIMSON

42 AMIR, MARIA SOLEDAD DELA FUENTE

43 AMORANTO, HECTOR DE MATA

44 AMPER, ADOLFO BERMOY

45 AMPILOQUIO, EDGAR OBNAMIA

46 AMURAO, ALLEN CECIL ORARA

47 ANDAL, CYNTHIA CRUZ

48 ANDAL, MANUEL MORENO

49 ANG, BETTY ANG

50 ANG, SAMUEL JUINIO

51 ANOTA, REBECCA JOY GABUYA

52 ANTONICO, SHIRLEY AGUIRRE

53 ANTONIO, ADELAIDA ALFAR

54 APARICIO, MEDARDO ROSOS

55 AQUINO, ELBERT LACSON

56 ARANDA, ARLETA DE LOS SANTOS

57 ARANDIA, TERESITA VALE CRUZ

58 ARAÑEZ, EFREN FERRER

59 ARAULLO, AMPARO BAUTISTA

60 ARAYATA, FLORA ROLLON

61 ARAZA, RONELL ARCE

62 ARCEO, FLORDELIZA SIBAL

63 ARENGO, MANUEL JR., RACOMA

64 ARIAS, DIEGO ABLAY

65 ARIOLA, MA. FANNY BILLANES

66 ARLANTE, DONALY CAOILE

67 ARMANDA, MARIA ANA ABOGADO

68 ARMEA, EDEN AYALA

69 ARNALDO, MA. THERESE GERTRUDES DE LEON

70 ARNALDO, MYRNA SANCHEZ

71 AROCHA, IMELDA ROARIO BUNAO

72 ARPILLEDA, NARCHITO SALADINO

73 ARTIAGA, RAMEL AVERGONZADO

74 ARTUZ, ERLINDA BAZE

75 ASCAÑO, REYNALDO ALIX

76 ASILO, JOSE FISICO

77 ASILO, MARIA BEATRIZ MAGNAYE

78 ASPREC, ELEANOR PIÑGOL

79 ASSAD, MA. VICTORIA JAVIER

80 ASUNCION, CELEDONIO VICENTE

81 ATILLO, LEO SAMUEL ANG

82 AURELIO, MARCELA ANTARAN

83 AUTENCIO, JOEL COLIBAO

84 AVELINO, EMMANUEL ALMONTE

85 AW, BETTY DANTE

86 AZUCENA, MARY JEAN EVANGELISTA

87 BABAC, DOMINGO TAGULINAO

88 BACALA, BASILISA MABASCOG

89 BACOLOD, JACQUELINE UNGAY

90 BACULO, RENATO OLIVAR

91 BADIOLA, MYRNA LAGUNILLA

92 BADIONG, MYRNA VALLEDOR

93 BAGAFORO, LEOCADIO NOLAN MENDOZA

94 BAGUIO, EMMANUEL MANUEL

95 BALANGAT, JULIA DALUMPINES

96 BALBAIRA, NOIMIE ROLLERA

97 BALINTAG, MARY JANE BETONIO

98 BALIO, MERCEDITA BATAUSA

99 BALMATER, ROZELLE EILEEN YANGCO

100 BALUYOT, CRISPIN OCHANGCO

101 BANARIA, VIRGILIO MENDOZA

102 BANSUELO, KATE SITJAR

103 BANTUGAN, ALMA LILIBETH TUMANDA

104 BAOAYAN, RODNEY AURELIO

105 BAREL-PUMATONG, WIVINA TABUNO

106 BARTOLOME, MARGRETHE CATHERINE BARZ

107 BASA, MARILYN DUY

108 BASAL, ALVIN GABANI

109 BASILIO, RICA ISLA

110 BATALLER, ALEXANDER REMOLLO

111 BATECAN, BONIFACIO VIDAL

112 BATERNA, GREGORIA TUBAR

113 BATOL, CANDICE THERESE PALCES

114 BAYLEN, HECTOR MADAYAG

115 BAYQUEN, FLORENCE OMPANG

116 BAYSA, LYDIA AVILES

117 BENITEZ, MARISSA, YAMBAO

118 BERNARDO, NONA RILLORAZA

119 BERNARDO, RUBY SASAN

120 BESANA, FILIPINAS MORALDE

121 BICO, JAMES REY DE CASTRO

122 BICO, ROZAIDA DE CASTRO

123 BLANCAS, MILAGROS TENG

124 BOMBANE, EDGARDO DOLLER

125 BORRAS, PERCY GRAY

126 BORROMEO, PORFIRIO JR., ONG

127 BOSITA, CHRISTIAN DUA

128 BOSITA, EMILIANO LAGUI

129 BOTE, RESURRECCION TIQUE

130 BRAZAL, HERMINGARDO DESTAJO

131 BUCAD, ROCELO PALMA

132 BUENA, JOSEPHINE PEPITO

133 BULILAN, CONSEJO ALCAZAR

134 BUOT, HERBERT ENGLE

135 BUTAWAN, DIOMINIDICO REYES

136 BUTAWAN, ESTHER LOMBREZ

137 BUTRON, HERMELO GOYANO

138 CABANILLA, MARGIE PALISOC

139 CABIGAO, RICARDO MENDOZA

140 CAINONG, JOVENCIO SALAÑO

141 CAISIDO, TEODORO ABEJERO

142 CAJUCOM, PRISCILLA CHUA

143 CALIMLIM, RODOLFO APELLEDO

144 CALIMPUSAN, EZER JR., CHAN

145 CALUMPAG, EDDIE PIÑERO

146 CAMAHALAN, HENRY JOHN VALLEJO

147 CAMUS, JOSE FERNANDO BERLANGA

148 CAÑEDA, MANUEL BACALSO

149 CAÑIZARES, JOSE FRANCIS RODRIGUEZ

150 CAÑIZARES, MARILOU RODRIGUEZ

151 CANO, EMILIO CONRADO AMORANTO

152 CANOY, RESTITUTO PACQUIAO

153 CAPISTRANO, RAYMUNDO CRUZ

154 CARABUENA, ROBERT LU

155 CARAGAN, CONSUELO BUHAIN

156 CARALIAN, AGNES ZAFRANCO

157 CARANDANG, RAMIL COREAL

158 CARIÑO, JOCELYN RITUAL

159 CARLOS, JOSE MARI MARIANO

160 CARLOS, NELIA VILLACORTA

161 CARPIO, JOSE ERNEST DELA CRUZ

162 CARUBIO, LECEL SALDIA

163 CASTILLO, JOSE DIONISIO REYES

164 CASTRO, RUFINA VIRREY

165 CATARUNGAN, EUNICE LOPEZ

166 CAUMBAN-ASIL,ANNABELLE PELADOR

167 CELAJES, JOSEPHINE SANCHEZ

168 CENIO, NUMERIANO JR., DAMALERIO

169 CENITA, ENECITA OLANO

170 CEREB, AMELITA AGUILA

171 CHAN, VICTOR LIM

172 CHANTIOCO, GLENDA HABER

173 CHAVEZ, NESTOR CACAO

174 CHENG, FELESAVETTE TAN

175 CHOA, ELVIS SY

176 CHU, LORETO CHAN

177 CHUA, CATHRINE ANGSIONGA

178 CHUA, DAISY UY

179 CHUA, EDITA LIM

180 CHUA, FERNANDO DE LEON

181 CHUA, GABRIELLE SAMANTHA MARIE LA O'

182 CINCHES, RAYMOND MIAG-AO

183 CINCO, JASON UY

184 CINCO, MANUEL LUIS

185 CLEMENO, FERDINAND PALERMO

186 CLEMENTE, REGINA RAZALAN

187 CO, JOSE DIALOGO

188 COBANGBANG, CESAR NAVARRO

189 CODILLA, EDGAR SILVA

190 CONSTANTINO, MARIA CORAZON CABIGAO

191 CORCEGA, DANILO SOTALBO

192 CORDERO, RICHARD BELLAROSA

193 CORNEJO, CECILIA ARCE

194 CORONADO, JOSEPHINE MAYO

195 CORSELES, ERLY MAR DURAN

196 CORTEZ, ALEJANDRO RICAFRANCA

197 CORTEZ, ARMY CANLAS

198 CORVERA, YOLANDA CHIU

199 COSALAN, REGINALD BANG-OG

200 CRABAJALES, FRANCIS GIL DE LEON

201 CREDO, THELMA RACHO

202 CRISOSTOMO, GUIA CRIZANTA AQUINO

203 CRUZ, BENILDA SANTOS

204 CRUZ, LEONORA RELLOSO

205 CRUZ, LORIE MENESES

206 CRUZ, RICHMOND FARGAS

207 CRUZ, ROSITO PEREZ

208 CRUZ, WILFREDO AGUILAR

209 CUATON, JULIETA

210 CUSTODIO, JOSE BAUTISTA

211 CUTANDA, ARLENE DINEROS

212 DACALOS, RANULFO BARTE

213 DACUDAO, OFELIA DEL ROSARIO

214 DAGATAN, CHRISTIE MOLINA

215 DARAUG, GEMMA DE LA CRUZ

216 DARUCA, CHRISTIAN ENEREZ

217 DAVAL-SANTOS, MIRIAM ROBLES

218 DAVID, TERESITA RAMOS

219 DAVIS, JOCELYN LEJANO

220 DAWANG, BELLA ROSA DE LOS REYES

221 DAYOLA, DEGARIO CALLEDO

222 DE CASTRO, LOURDES VILLAR

223 DE GUIA, ROBERTO I., CASTRO

224 DE GUZMAN, ARSENIO JR MONTOJO

225 DE GUZMAN, DANTE MANZANO

226 DE GUZMAN, DORIS CAPINO

227 DE GUZMAN, EPHRAIM LIMJAP

228 DE GUZMAN, GLORIA MANZANO

229 DE JESUS, AMELIA ESPINAS

230 DE JESUS, AMELIA SALONGA

231 DE JESUS, BRIGIDO ROMAN

232 DE JESUS, JOANNA VALENCIA

233 DE JESUS, MARILYN PANGILINAN

234 DE LA PAZ, ALEXANDER MARIA SEVERINO DE LOS SANTOS

235 DE LEON, JOSEPH RAYMOND GARCIA

236 DE LEON, MARY ROSE CASAL

237 DE LEON, NOEL BALOY

238 DE ROXAS, SANTIAGO ALVIS

239 DE VENECIA, ALLAN CARIÑO

240 DE VERA, DENNIS ISRAEL

241 DEL CASTILLO, NOEL TIANO

242 DEL MUNDO, DOLORES LOBATON

243 DEL ROSARIO, ERLINDA DAVID

244 DELA CRUZ, DAVID CATRAL

245 DELA CRUZ, FARA TAMPARONG

246 DELOS REYES, DARLENE GARIN

247 DESTAJO, FEDERICO ENAYA

248 DIAMANTE, MARIO HIRANG

249 DIBDIB, WILLIAM LEPITEN

250 DIGA, LELORD AGUSTIN

251 DIGAP, EDITHA CERENO

252 DIMABUYU, PEPITO OLALIA

253 DIMAPILIS, MONTANO DEL MUNDO

254 DIONEDA, NORMAN CAJULIS

255 DISTOR, ESTER TINSAY

256 DIZON, ANGELINA MIRANDA

257 DIZON, MARCIANO JR., CUYUGAN

258 DOMINGO, ELSA VELASQUEZ

259 DOMINGO, EMILY JANE BARBAS

260 DOMINGO, THERESE ANNE LAVILLA

261 DOMONDON, MARLON DELIZO

262 DUGENIO, NIEVA QUIBLAT

263 DULAY, GINO LUIGI LIM

264 DUMON, ZENIA ARELLANO

265 DUQUE, JESUS JR., FLORES

266 EBORDE, MARIETTA DELA CRUZ

267 EDROTE, ETHELINDA DY

268 EMPEMANO, ERLINDA HONRUBIA

269 ENCOMIENDA, CARMEN ALDUCENTE

270 ENDIAFE, LYDIA ALIBAYAN

271 ESCALICAS, MARLON NIÑO BONTUYAN

272 ESDRELON, KAREN LYN SISON

273 ESLANA, MARY GRACE CAPALAD

274 ESPINA, MARY ROSE SUMBILLO

275 ESPINA, RENE MARIO CARAG

276 ESPINOSA, MELVIN AGUILAR

277 ESQUIVEL, JUNOFEL SALONGA

278 ESTANISLAO, MARIA LOURDES SANTOS

279 ESTRADA, GLENN ORCULLO

280 ESTRADA, MARIA TERESITA ARAO

281 FABIAN, DOMINADOR ANTONIO

282 FABIAN, JOSEFINA OROLFO

283 FABIE, LETICIA ALQUEZA

284 FABREA, EDWIN RIVADENERA

285 FAELANGCO, JOEY FUEGO

286 FAJILAN, ODNEROLF VERNON NAVALTA

287 FERNANDEZ, BALDOMERO

288 FERNANDEZ, FELINO, JR., ALDEA

289 FERNANDEZ, MARLENE MAR

290 FESTIN, MARIA GISELA JUAREZ

291 FIDER, MANUEL VICTOR DIMALANTA

292 FLAMINIA, ROSEMARIE GABISON

293 FLOR, ALICIA BORJA

294 FLORES, FLORENDA RUTOR

295 FLORES, VOLTAIRE ANTONIO MARIN

296 FLORESCA, JEROME MENDOZA

297 FLORIDA, MA. TERESA TIU

298 FORES, CHERRY PINK CASAL

299 FORONDA, JENNICEL ASUNCION

300 FRANCISCO, LOYDE MONTERROYO

301 FRANCISCO, MARCELO GARCIA

302 FRANCISCO, MAURA CRISELDA CASTRO

303 GABA, JR., MELO ESCUSA

304 GABA, MA. WILMA SAN DIEGO

305 GABRIEL, MARIA CRUZ

306 GACER, GLORIA CUEVAS

307 GADAPAN, ALEXANDER CABALLES

308 GALANG, LILIA CENTENO

309 GAMBOA, AELRED STA. ANA

310 GARAY, CAMILO GUJILDE

311 GARBANZOS, MARIO BALDONADO

312 GARCIA, BAYANI CRUZ

313 GARCIA, FLOR VITANGCOL

314 GARCIA, PRISCILLA MIRANDA

315 GARCIA, VIRGIE AIZA LINTAG

316 GASENDO, NOLI RUBIN

317 GASTADOR, HELEN MAGLAYA

318 GATMAITAN, FRANCIS PATRICK PANGILINAN

319 GELLANGARIN, MARIE JEAN GARRUCHA

320 GENER, REYNALDO MARCIAL

321 GERONIMO, EVELYN REYES

322 GIMENA, NOLI GIGANTONE

323 GIRASOL, CECILIA GADIANA

324 GIRON, PURIFICACION GARCIA

325 GLORIOSO, MINERVA RABUEL

326 GO, MARY CHENG

327 GOMEZ, DINA REYES

328 GONZAGA, GEMMA SHEILA CRUZ

329 GONZALES, CHONA CASTAÑEDA

330 GONZALES, CORNELIO MOOG

331 GONZALES, FREDDIE CHUA

332 GONZALES, JOSEPH IGNATIUS BENGZON

333 GONZALES, LUIS ESCALERA

334 GONZALES, REYNALDO SASAGO

335 GONZALEZ, EMELY CATAHAN

336 GONZALEZ, EMERITUS FERMO

337 GRANADA, EDNA KING

338 GRANADA, GENE ROCHA

339 GRANADA, RAMIL LAVADOR

340 GUILLEN, FREDDIE ARANAS

341 GUILLERMO, DOMINADOR ABADICIO

342 GUINA, JOSEPHINE FLORES

343 GURA, GENALYNE VERGARA

344 GUTIERREZ, LUCINO OCAMPO

345 HABER, LORENZA GABRIEL

346 HABER, RUSCELLE GABRIEL

347 HAO, RENEE KARMA DY

348 HERNANDEZ, TEOFILA MERCADO

349 HILARIO, LILIAN GUEVARRA

350 HIPOLITO, ANGELICA MARIE FRANCESCA LEAÑO

351 HOLOYOHOY, IVO DATOY

352 HOO, MARIBETH FERNANDEZ

353 IGLESIAS, JEANETTE UY

354 IGNACIO, MICHELLE TONGOL

355 IGNAO, ANGELI INGRID REYES

356 IMSON, WILFREDO PEREGRINA

357 ISAGUIRRE, MARILOU PEREZ

358 JALIJALI, BENIGNO, JR., MACAPAGAL

359 JAMANDRE, ROSANA AGAPAY

360 JAMERO, JOCELYN ABABAT

361 JARILLA, PRISCILA CANTALEJO

362 JASARENO, MARIE ANN LUISA OGENA

363 JAUGAN, MARIZA DE LOS SANTOS

364 JAVIER, AURORA DE GUZMAN

365 JAVIER, RAMON ASANTOR

366 JAVIER, REBECCA ALLARDO

367 JAZMINES, RAYMUND REYES

368 JEREZ, EDSEL DEOCADES

369 JESENA, WILSON JR., GOLEZ

370 JESRI, MYRNA EDIDA VINTA

371 JIMENEZ, RAMONCITO DELA CRUZ

372 JIONGCO, MARIA RAIDIS BATICA

373 JOAQUIN, ERLINDA TEOXON

374 JOHNSTON, GINA PEREZ

375 JOSE, JOSELYN SAJONAS

376 JOSE, MARIANITA INFANTE

377 JUANILLAS, ANTONIO MASIL

378 JUANILLAS, RODELISA LLAVORE

379 KHO, COLEN GOMEZ

380 KHO, WILSON PAPARES

381 KU, FRANCIS UY

382 LA O', MARIA VICTORIA LIMJAP

383 LA O', MARIE NICOLE DENISE ADELE LIMJAP

384 LABRADOR, ALEJO JR., MILITANTE

385 LACSON, KATERINA PATRICIA GAMBOA

386 LAFRADEZ, RODULFO DELOS SANTOS

387 LAPAN, JASMIN EVANGELISTA

388 LAPIDEZ, VIVIEN FENETE

389 LAPITAN, NESTOR CANGAO

390 LAROA, MERLIE ALOP

391 LASAY, RAMON DANGO

392 LAXA, BENJAMIN, JR., DE MESA

393 LAYAGUE, ANNE SALVADOR

394 LAYAGUE, LOWELL SALIGUMBA

395 LEE, CATHERINE VIDAL

396 LEE, MELBA MARIBAO

397 LEGARDA, ROSALITA DELA ROSA

398 LEGASPI, ERNESTO MILANES

399 LEGASPI, WILFREDA ANTONIA RAYMUNDO

400 LEONG, EVELYN DE LEON

401 LEVISTE, JOSE CONRADO SERMONIA

402 LIM, AESON MANADERO

403 LIM, ANTHONY TE

404 LIM, ESTHER UY

405 LIM, GLORIA DEL ROSARIO

406 LIM, HELEN CARREON

407 LIM, JACKSON JR., REYES

408 LIM, MA. CHRISTINA MERTO

409 LIM, RAMON BANGALISAN

410 LIM, VERONICA ESTRADA

411 LIM, VIRGINIA ESCOBAR

412 LIM, WILLIAM UBALDO

413 LIM. LUJENE UYPECO

414 LIMSICO, ROSITA LIM

415 LIPURA, GLICERIA ALDONZA

416 LLARENAS, HELEN ESLAVA

417 LLORCA, SONIA LLABANES

418 LOANZON, JOSE VILLAVERDE

419 LOCSON, TEODORO JR., BAÑEZ

420 LOGAN, ARCELI BALATBAT

421 LOGICO, EPINETO CEBALLOS

422 LOPEZ, ALEXANDER SORIANO

423 LOPEZ, EDWIN ARGEO TORRES

424 LOPEZ, GREGORIA TANGLAO

425 LORENZO, ELSA BAROLA

426 LOZADA, MARIA ELENA MARTINEZ

427 LUCENIO, NUMERIANO JR., DAMALERIO

428 LUCERO, GUINIVERE LABASTIDA

429 LUMARDA, ALEXANDER GALLOSA

430 LUMARDA, NICOLE DURANO

431 LUSTRE, ALEC SAN DIEGO

432 MAAGAD, MICHAEL REYES

433 MABALOT, OSCAR DE LA PEÑA

434 MABAYO, HANNAH LLENOS

435 MABEZA, HENRY CACHO

436 MACARAIG, ASISCLO AGUILA

437 MACAS, FRANCISCO SALOPADO

438 MACATIGGAY, MARLO MARAGGUN

439 MACIAS, ALICIA SOLIS

440 MACUNAT, JEAN DE JESUS

441 MADARANG, FARINA PARAS

442 MADAYAG, JOSE JR., ARAQUEL

443 MADRIGAL, REYNALDO LAPARAN

444 MAGAT, DIANE KRISTIN SANTIAGO

445 MAGCALAS, GINA CHAN

446 MAGCANLAS, FERNANDO DELA CRUZ

447 MAGCANLAS, ROSE FAUNI

448 MAGSAMBOL, ROEL COSICO

449 MAGTOTO, ADELAIDA ALGIRE

450 MALALAY, QUIRICO SUMAMPONG

451 MALASMAS, RESSILYN RIVERA

452 MALCO, JOSEPHINE TAN

453 MALICDEM, CRISCELLA LATONERO

454 MALTO, JESSIE CASTILLA

455 MANGUBAT, ADONIRAM DACUMOS

456 MANGUERA, ANNABEL IGNACIO

457 MANINGO, GARY VILLANUEVA

458 MANUBAY, MICHAEL CASEM

459 MANZANO, GERALD JAVIER

460 MANZANO, VIRGINIA MARIE CARLOS

461 MAPALO, MARIABELLA BILLANO

462 MAPANAO, ALFREDO DE VERA

463 MARCELO, ERNEST ADAMS PALAPAL

464 MARIANO, MICHAEL STEPHEN PASCUAL

465 MARQUEZ, GERALYN DAVID

466 MARQUEZ, RAYMOND RODEL PARAS

467 MAUNES, DELIA SUMO

468 MEDINA, JUDITH GERALDINE ALINDOGAN

469 MEDINA-CUE, MARY ANN SURATOS

470 MEDRANA, JOHN RICHARD LAUYAN

471 MEJIA, ARTHUR CALIGAYAHAN

472 MELLA, YNOCENCIO RAMEL RANOSA

473 MELLIZA, MARILYN SANTIAGO

474 MENDAME, JUANITO OCAMPO

475 MENDANIA, FRUMENCIO ESCOLANO

476 MERCADO, GILBERT MALLARI

477 MERCED, ROMEWALDO, JR., BALEROS

478 MESINA, MARIA LUZ ANGELES

479 MESINA, RODEL YALUNG

480 MESINA, ROMEL YALUNG

481 MICHAUD, EVELYN PANGUE

482 MIRANDA, JESSIE REFRE

483 MIRANDA, NICOLAS MENDOZA

484 MISOLA, ERIC REYES

485 MOJARES, NOEMI LACDAO

486 MONTECLARO, REY ECLAR

487 MONTINO, LUIBEE BIBAOCO

488 NAVARRETE, JERRY MIRANDA

489 NAVOA, NANETTE PAÑO

490 NG, FELICIDAD LIM

491 NOBLE, JOSE GERARDO SARTE

492 NOBLEFRANCA, REUEL PALAGAM

493 NONATO, ALFONSO TAN

494 NORTE, LILIA QUILBIO

495 NUNAG, CRISTINA BONDOC

496 OBERIO, JEANETTE TAÑALES

497 OCAMPO, EDUARDO DAVID

498 ODOÑO, ERMA BRUSOLA

499 OLAN, GILBERT EDILLOR

500 OLAN, ROSALIE GANZON

501 OLANDAG, PAULITA LABAJO

502 OMBINA, ETHEL ALFAFARA

503 ONG VAÑO, ELEUTERIO PIL

504 ONGKIKO, MARIA LOURDES LINAO

505 ORENCIA, ADELA MAGDA

506 ORILLANO, SHEILA BOCARILE

507 ORTEGA, RANULFO TUMULAK

508 ORTIZ, JOHN MEMITA

509 OSEA, RYAN TEMPLONUEVO

510 OSMEÑA, ANTONIO RAMON VELOSO

511 OSMEÑA, IAN ANTHONY TIENGO

512 OTERO, ABRAHAM JR., PONCE

513 PABLO, WILFREDO RIVERA

514 PALIMA, STEVE VELOSO

515 PALO, RIONELL ANICETE

516 PALOYO, SHEILA MARIE ALBASETE

517 PAMA, AHMED CATUNAO

518 PANGANIBAN, JYSS ALMA LASPIÑAS

519 PANGANIBAN, LALAINE BARACAEL

520 PANGANIBAN, MIGUELA PASIA

521 PANINGBATAN, MARK LESTER MAUHAY

522 PANONG, FELIX SUNDER TAN

523 PAREDES, RUTH INTING

524 PAREJAS, EVANGELINE CRUZ

525 PARREÑO, GLENA EUROPA

526 PARREÑO, LIZA ELSIE EUROPA

527 PARREÑO-JOVERO, LEAH THERESA EUROPA

528 PASICULAN, FRANCISCO, JR., DESTURA

529 PATAG, CARISSA JUNIO

530 PATRIMONIO, DINAH PEREZ

531 PATRON, CATALINO JR., UMALI

532 PAYUMO, PETER REYES

533 PAYUMO, WILMA GAY URBIZTONDO

534 PEKSON, ALFREDO DUNGCA

535 PELAEZ, PAZ JOSEFINA BLANCAFLOR

536 PELIÑO, MANUELA MONDIGO

537 PELLE, TEOFILO MOJICA

538 PEÑA, J. ANTHONY BASA

539 PEÑA, RONALD PEREZ

540 PEÑALOSA, MIGUEL KIUNISALA

541 PERALES, RICARDO VILLAVICENCIO

542 PERALTA, JOEMEL MAGADIA

543 PEREZ, ERNESTO II CREENCIA

544 PEREZ, ISABELO JR., REYES

545 PEREZ, JOEL RAMOS

546 PEREZ, KATHERINA MAYUGA

547 PERJES, LINA VALDES

548 PIEDAD, EDILBERTO MARQUEZ

549 PINTACASI, LORNA ORBASE

550 PLAZA, AMPARO LLANES

551 PLAZA, SAMSON DEL PILAR

552 PONGASE, ANICETA ARAÑAS

553 PONTAY, ANDALICIO JR., ARELLA

554 POSADAS, ARLENE IFURUNG

555 PRIELA, JOSE JR., ORBITA

556 PRINCIPE, MARIA KORRINA MIRANDA

557 PRUDENTE, JOHN REY MANEJAR

558 PULUMBARIT, RENWICK CHAN

559 PUNO, MARY ANN SANTA CRUZ

560 QUE, CYNTHIA OCAMPO

561 QUIJANO, JUVILYN GABONADA

562 QUINDOZA, JAVIER PEÑAFLOR

563 QUITALIG, ARTURO DEL PILAR

564 QUITO, MARIBI CORIA

565 RABOR, ROY CABAÑERO

566 RACPAN, AMADOR AMOR

567 RALOTA, REY LEGASPI

568 RAMIREZ, PAUL VINCENT BONGUYAN

569 RAMOS, EMERITO FELICIANO

570 RAQUEL, JESSIE MONTARDE

571 RAYMUNDO, EUGENIA HENSON

572 REAL, VIRGINIA REYES

573 REBURIANO, NANCY CAMACHO

574 REGALADO, JESSIELY LAGUERDER

575 REYES, ALICIA VERGIL RARANG

576 REYES, FERNANDO REYES

577 REYES, JOANNE ROSCA

578 REYNES, CHERRYL BERAME

579 RI, CHERRY TEN

580 RIGOR, JOSE FROILAN TRASPE

581 ROA, ALBERTO PURUGGANAN

582 ROBLES, ARNULFO ALTAVANO

583 ROJAS, VIVENCIO JR., SOSING

584 ROMANO, ROMAN ALLID

585 RONQUILLO, CHESTER AYCKE MAPPANG

586 RONQUILLO, FELIZA MAPPANG

587 ROSEL, NESTORIA DIME

588 ROSITA,EMILIANO LAQUI

589 ROXAS, ARTURO CASTRO

590 ROXAS, REBEKAH TAN

591 RUBIANO, ALEXANDER RUBIO

592 RUBIO, NORILEEN MIRA

593 RUIZ, JOSEPHINE GARCIA

594 RUZ, JAN EDMOND YNCIERTO

595 SAAVEDRA, ELIAS ZAFRA

596 SAAVEDRA, JESSICA BACARO

597 SAIT, JOSE FEBRERA

598 SAJONIA, ARMI MARIA SARIGUMBA

599 SALANGA, SYLVIA ALVIAR

600 SALARES, APOLINARIO JR.,HINGPIT

601 SALARES, REMEDIOS MILLOR

602 SALAZAR, LINAFLOR BADILLO

603 SALAZAR, MANLEY GARONG

604 SALES, MARIA FLODETTE OLILA

605 SALIDO, SELFA CANDOR

606 SALUDO, GIOVANNI TAPAYAN

607 SALUMBIDES, JOSE VILLAVERDE

608 SALVADOR, PEARCY JOY TARRAZONA

609 SAN ANDRES JR., ALFREDO PAZ

610 SAN LUIS, MARIE-ROSE FRANCES ALMAZAN

611 SANCHEZ, JOSELITO CUENCA

612 SANCIANO, REYNALDO ARO

613 SANDAGON, EDWIN GATDULA

614 SANDICO, MARIA JUDITH ZENAROSA

615 SANGLAP, DAVID DAKITA

616 SANTIAGO, LAUREN TRICIA DE OLAZO

617 SANTIAGO, SOLEDAD BEATRIZ GUINGONA

618 SANTILLAN, LUZVIMINDA HORLADOR

619 SANTOS, ANA VIDA VILLEGAS

620 SANTOS, ERLINDA ABANES

621 SANTOS, JOELYNN MARIE HECHANOVA

622 SANTOS, MARILOU TANIEGRA

623 SARIA, REGINA JEAN VISAYA

624 SARMIENTO, DELIA SAN MIGUEL

625 SARMIENTO, JOSE GRAVADOR

626 SARPAMONES, VICTORIANO PESCONES

627 SARTE, CYNTHIA CORDERO

628 SAUNAR, MERCEDES GAPIT

629 SAW, DORINDA SANTIAGO

630 SEDERIOSA, MARIA ANGELICA EMPHASIS

631 SEGARRA, TITO SAYENGA

632 SEGUERRA, ARMANDO OLETA

633 SEGUERRA, SONIA ABAJA

634 SEMBRANO, ARSENIA BUSTOS

635 SENO, MYRNA DUMON

636 SERRANO, ARABELLA MELLA

637 SERRANO, LUDIVICA ALBERTO

638 SIBAL, MAGDALENA CRISOSTOMO

639 SIBONGA, ALMA PENAYES

640 SICAT, REDENCION RODIL

641 SINGSON, GERONIMO ANTONIO BOTUYAN

642 SISON, GENER REYES

643 SISON, NORMAN ACAYAN

644 SO, MARICLAIRE BURCE

645 SOLLESTRE, SHERYL MELITON

646 SONGCAL, SANDEE RALOTA

647 SONGCAL, SKYLAR LUMAPAS

648 SORIANO, AMALIA ALFON

649 SORIANO, ARMILYN PITAO

650 STA. MARIA STEPHANIE MENDOZA

651 STA. TERESA, HENRY FILOTEO

652 SUAREZ, ROMMEL JOSE GUZMAN

653 SUAREZ, VICTORIA DIZON

654 SUGANO, EILEEN ONG

655 SUN, ROWENA TANCHICO

656 SY, CHRISTOPHER ALVITE

657 TABARES, VENUS VERGARA

658 TABLAC, RYAN CALPOTURA

659 TABLIZO, ANTHONY GUERRERO

660 TAGLE, CAESAR AUGUSTO GUZMAN

661 TAMAYO, DEVORALYN LOPEZ

662 TAN, BERNARD TIU

663 TAN, ELIZABETH ANNE HERRERA

664 TAN, EVELYN CARILLO

665 TAN, FELIX NG

666 TAN, JAMES ALEKHINE YAP

667 TAN, SONNY LEE

668 TANDOC, ARCELI JULIET PLACIDO

669 TANEO, MARIA PAMELA CADUNGOG

670 TEMBLOR, BARBARA MAY ROMARATE

671 TEMBLOR, FLORIDO JR,. MACASOHOL

672 TESORIO, VIOLETA ESTANISLAO

673 TIBURCIO, MARIA EDNA SANTOS

674 TIMBANG, GEORGE CATRAL

675 TINAMPAY, J. ALBERT ROCHA

676 TINIO, MARIA TERESA DARIO

677 TIOMICO, GEORGINA GARCIA

678 TOCO, TERESO LAPLANA

679 TOLENTINO, NESTOR LEUS

680 TOLOSA, ROGER, JR., FRANCHE

681 TOREFIEL, CHARITO GEMPESAO

682 TORMES, EFREN LUARES

683 TORRALBA, NORMA WILSON

684 TORRES, GUIDO MA. DIMAANO

685 TRAJANO, JOCELYN GODOY

686 TRINIDAD, JOANNIE PEREZ

687 TUBAT, RENATO OCAMPO

688 TUCAY, RAUL RIMANDO

689 UMALI, JOSE ISAAC

690 URSOS, JONATHAN VILLAFLOR

691 UY CANA, NICK ONG

692 UY, CAROLINA GOLENDO

693 VALBUENA, SALVADOR TANDA

694 VALDERIA, TEODORO VARDELEON

695 VALDEZ, CELESTINO, JR., SADORRA

696 VALENZUELA, THERESITA PEREZ

697 VALLEJO, FERNANDO REY NONES

698 VEA, KILLIAN REYEG

699 VELASQUEZ, CHRISTOPHER BAYHON

700 VELEZ, JOSE LIMLINGAN

701 VELOSO, HERMES MADROÑO

702 VENTURA, FELIPE MARIANO

703 VILLACAMPA, LILA PAESTE

704 VILLAMOR, CHRISTIAN CASAMBROS

705 VILLANUEVA, JULIETA HINOLAN

706 VILLANUEVA, MARIA JESUSA ANDAYA

707 VILLANUEVA, RENATO MENGUIN

708 VILLANUEVA, REYNALDO OTERO

709 VILLANUEVA, ROMUALDO BUENAVIDES

710 VILLARTA, MILAGROS ISIDRO

711 VILLARUEL, HUMER TAASAN

712 VILLAVER, YOLANDA ADORABLE

713 VILORIA, RUDRICH PACALDA

714 VIRAY, VIRGINIA BUZETA

715 WEILL, ISIDORO JR., VALLEGA

716 WENCESLAO, DELFIN ANGELO CHUA

717 WIESNER, MA. ISABEL DEBBIE DELA CRUZ

718 WONG DE LEON, VALERIE CHARMIAN UY

719 YABUT, RONALD MORELLA

720 YANG-LIM, RACHEL UY

721 YAO, TERENCE KHO

722 YAP, CHARLIE PASTOR

723 YAP, ELIEZER CORONEL

724 YAP, JULIA TE

725 YAP, MARIAN SOLON

726 YAP, WEALTHYNEIL CRISTOBAL

727 YBALLE, FLORVINCENT DIMOL

728 YBIERNAS, MYRNA CABRERA

729 YEE CONCEPCION, BENJAMIN JR., CHIU

730 YRIARTE, EMILY OJEDA

731 YU, ARLENE MA. MILAGROS NAJARRO

732 YU, CLARENCE SEE

733 YU, JOEL JAZARENO

734 YU, LORELI SEMBLANTE

735 YU, VIRGILIO TAN

736 YULO, MARRIANA HENARES

737 YUQUICO, RYAN CHUA

738 ZAMORA, KRISTINE JOY ALVAREZ

739 ZERRUDO, FELIX CESAR LONDRES

740 ZULUETA, GENARO MANAPAT

*************************

Upon evaluation of the documents submitted in support of their respective applications, the Board found that the above-named applicants had met all the qualifications set forth in the aforementioned Act and Rules

WHEREFORE, the Board RESOLVES, as it is hereby RESOLVED, to allow the registration to the Roster of Professionals of the above-named applicants as Real Estate Consultants, Appraisers and Brokers. After approval hereof by the Commission and upon payment of the prescribed fees therefore, let their respective Certificates of Registration and Professional Identification Cards be issued thereto after they shall have taken their respective oaths as professionals.

Done in the City of Manila, this 22nd day of March 2011.




(orig. signed)

EDUARDO G. ONG

Chairman




(orig. signed)                                                        (orig. signed)

RAMON C.F. CUERVO III                              BANSAN C. CHOA

Member                                                                Member




(orig. signed)                                                      (orig. signed)

RAFAEL M. FAJARDO                                    FLORENCIO C. DINO II

Member                                                                 Member




ATTESTED BY:




(orig. signed)

CARLOS G. ALMELOR

Secretary, Professional Regulatory Boards




APPROVED:




(orig. signed)

TERESITA R. MANZALA

Chairperson




(orig. signed)                                                 (orig. signed)

ALFREDO Y. PO                                           JENNIFER JARDIN- MANALILI

Commissioner                                             Commissioner

PRB-RES

TRM/AYP/JJM /EGO/RCFC/BCC/RMF/FCD/CGA/SVO/lhet/betH
PRBRES resolutions
If you have already filed your application for registration without examination, and are wondering if your application has already been approved, here's a complete list of all the PRBRES resolutions to date from the PRC website so you can check for yourself.
(For those who might be wondering, Resolution No. 4 (series of 2011) was about the Table of Specifications of the real estate brokers exam held last March 27, 2011)
If you are unable to access the links above for whatever reason, you may alternately view the PRBRES resolutions directly below. These are also from the PRC website.
Real estate brokers exam results March 2011
In related news, a lot of people have been asking me "When will the March 2011 real estate brokers exam results be released?" I've heard the exam results should be available in 10 days as mentioned in the RESA law IRR, although some said it can be earlier. Let's just wait for it.
*Update – Real estate brokers board exam results for March 2011 released!
Rest assured, once I get any updates about the March 2011 real estate brokers exam results, I will post them here as well.
By the way, If you are wondering why I often post updates about the real estate brokers exam, it's because a lot of real estate investors I know who are not yet licensed brokers, actually took the licensure exam.
Being a licensed broker is undoubtedly a big advantage when it comes to real estate investing, although it is not required for one to succeed.
Anyway, good luck to all who took the real estate brokers exam!
Jay Castillo
Real Estate Investor
DTI Real Estate Broker License #: 20056 (PRC registration number to follow)
Blog: https://www.foreclosurephilippines.com
Follow me in Twitter: http://twitter.com/jay_castillo
Find us in Facebook: Foreclosure Investing Philippines facebook page
Text by Jay Castillo and Cherry Castillo. Copyright © 2011 All rights reserved.
PS. Don't be the last to know, subscribe to e-mail alerts and get notified of new listings of bank foreclosed properties, public auction schedules, and real estate investing tips. Mailbox getting full? Subscribe through my RSS Feed instead!