This serves as a reminder for those interested in joining the sealed bidding of Philippine Deposit Insurance Corporation or PDIC foreclosed properties and acquired assets on November 26, 2010. If you regularly check our Ultimate list of Philippine bank websites, you should already know this.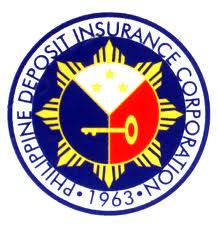 Close to 200 foreclosed properties and bank acquired assets located all over the Philippines are included on the list of bank acquired assets/foreclosed properties for sale. As mentioned in the invitation to bid, it is highly recommended that prospective buyers do the following as part of their due diligence:
"Before submitting their bids, prospective buyers are enjoined to physically inspect the properties they are interested in, examine and verify their titles and other related documents, and determine any unpaid taxes, fees and/or expenses, such as, but not limited to, capital gains tax or creditable withholding tax, whichever is applicable, documentary stamp tax, registration and transfer fees, association or condominium fees and/or assessments, and all other expenses and charges in order to cause the transfer of title from the named owner to the bidder."
One thing I like about this list from the PDIC is they include the status of each property as indicated on the Title/TD column on the list of foreclosed properties for sale. This is undoubtedly very helpful to interested buyers. Here is a list of the status codes and their respective descriptions:
a – Title registered in PDIC's name
b – Title registered in borrower's name
c – Title registered in the name of mortgagee / originating bank
d – Covered with TD (only) in PDIC's name
g – Original Owner's or ROD's copy of TCT missing; for reconstitution
h – Title not in possession of PDIC but with conditional guarantee for release by entity in possession
i – With notice of levy or attachment, notice of tax lien, lis pendens or encumbrance / legal case
j – With annotation of encumbrance for cancellation
k – With unpaid taxes
l – With lesses / tenants / informal dwellers / caretaker / encroachment / planted to crops
m – Buyer to determine occupancy / tenancy
n – Needs resurvey
o – No Right-of-Way or used as Right-of-Way
p – Land owned by another party
r – Net of Right-of-Way / easement due to waterways, river, creek, erosion
s – Improvement, vault door, FFEs & other items thereat not included
x – With subdivision / condominium restrictions and/or subject to special conditions
y – With annotation pursuant to Rules of Court or RA or Civil Code or other pertinent laws
C- Title registered in the name of mortgagee / originating bank and the co-owner
D – Subject to DAR clearance for account of buyer
Click here to download the invitation to bid for PDIC foreclosed properties for sale through sealed bidding on November 26, 2010
Source: pdic.gov.ph
Reminders: Please read!
I am neither accredited nor connected with PDIC so if you need further information, please call PDIC directly through telephone numbers 841-4000 local 4665 or 4671.
Happy hunting!
To our success and financial freedom!
Jay Castillo
Real Estate Investor
Real Estate Broker License #: 20056
Blog: https://www.foreclosurephilippines.com
Follow me in Twitter:http://twitter.com/jay_castillo
Find us in Facebook:Foreclosure Philippines facebook page
Text by Jay Castillo and Cherry Castillo. Copyright © 2010 All rights reserved.
PS. Attend Larry Gamboa's Think Rich Pinoy Seminar on December 4, 2010. Click here now to grab your seats! or click here to download more information (please feel free to forward this your friends).
PPS. Don't be the last to know, subscribe to e-mail alerts and get notified of new listings of bank foreclosed properties, public auction schedules, and real estate investing tips. Mailbox getting full? Subscribe through my RSS Feed instead!