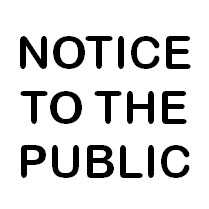 I would like to inform everyone that Ramil Alquileta is no longer connected with us and ForeclosurePhilippines.com, effective September 1, 2012.
For those who don't know, Ramil Alquileta used to be a co-broker for a number of listings of foreclosed properties, but due to recent developments* brought to our attention, we have decided to move-on, and we have also removed any reference to him in ForeclosurePhilippines.com.
*No, it's not because he created his own website about foreclosed properties, I couldn't care less about that. I want to make that very clear. It's obvious however that we don't want to be associated with him in any way henceforth.

With that said, I would like to make it clear that neither we (Jay Castillo and Cherry Castillo), nor ForeclosurePhilippines.com, have anything to do whatsoever with Ramil Alquileta.
We decided to release this notice to the public to avoid any confusion and circumstances where people might decide to work with him because of a perceived continuing business relationship with us and ForeclosurePhilippines.com.
Please be guided accordingly.