This Christmas was so different, it was our first without our daughter Mira (actually, Mira was not yet here with us last Christmas, and she was only born last July 7, 2012… but you know what I mean!)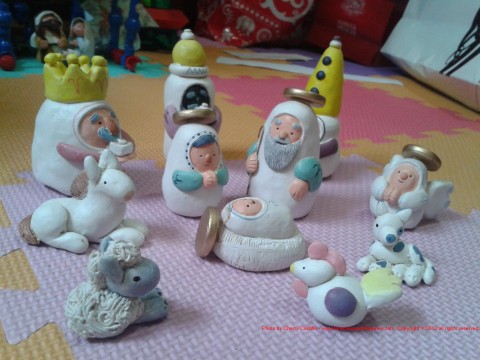 This year, when we look at a Christmas Belen and see baby Jesus, I can't help but remember everything that has happened with our own baby, and try with all my strength to keep tears from rolling down my face.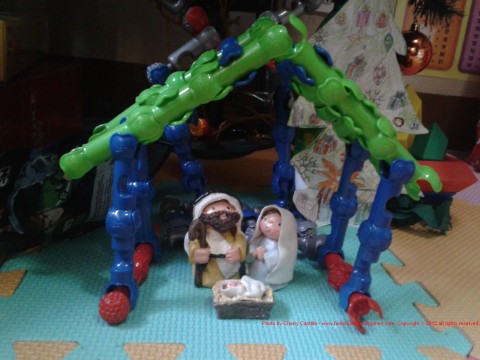 This was also our first time to be at a memorial park on Christmas day. Did you know that the place is so alive on this day?! There were so many people there, spending time with dearly departed loved ones. I never knew that, now I know.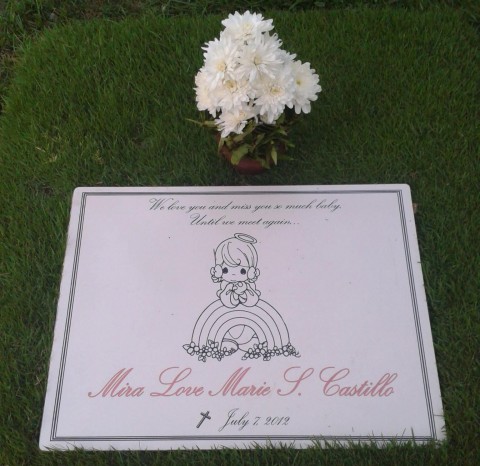 Imagine what God could have felt
I can imagine how God could have felt when he sent his only begotten Son down on Earth to save Humanity, to save us. After all, God is a parent too you know! As my wife Cherry said in a facebook status:
"Christmas is about God's love for us – so great that He gave His only Son. If you are a parent, just imagine allowing your child to suffer and die. Imagine it! Only someone with great love can do that."
The ultimate birthday party in Heaven
Sorry, I do not want to dampen any of your Holiday spirits, so let me end this on a positive note. Honestly, I envy Mira because I have a feeling she had a great time spending Christmas at the ultimate birthday party in Heaven, with no other than the Celebrant Himself, our Lord and Saviour, Jesus Christ. Now that's something awesome right?!
Although it has been a tearful Christmas day for me, I still can't help but smile just imagining my daughter with Jesus on His birthday. With that thought, I can say I made it through Christmas day!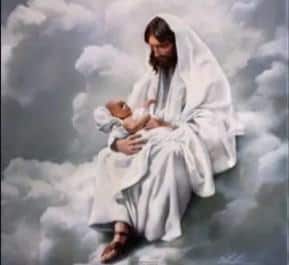 Wishing you all had a most blessed Christmas!
~ from Jay, Cherry, CJ, with our angel Mira