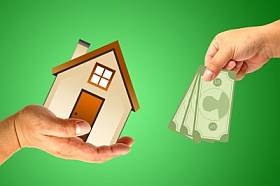 Many people want to invest in real estate, and some even already know what they want to buy, but the real problem is – how can they get financing for the purchase? Majority of the population do not have enough savings to purchase a property in cash.
So basically, the main hurdles are how one can buy through a smaller downpayment (DP) with the remaining balance payable for several years, at affordable monthly payments. Let's analyze how these can be done so you can finally take that first step in real estate investing.
Downpayment
For the DP, developers of pre-selling projects have provided several easy downpayment schemes like 10% over 36 months or even 5% over many months. This is a win-win situation for both buyers and sellers, as the buyers are able to pay little by little while the construction is ongoing, and the sellers need not pay interest to banks when they use the buyers' money for construction costs and others. The downside to pre-selling projects, though, is that you can't use the property until it is turned over to you. So technically, your money is sleeping during the construction period.
In the case of bank-foreclosed properties, since the properties are ready for occupancy (although some need major repairs), once the buyer pays the DP, he can already take control of the property – either use it, rent it out, or sell it. The percentage of DP, though, depends on each bank. To cite a few examples, BDO needs a DP of 30%, RCBC Savings Bank needs 25% DP to occupy properties with improvement and 10% for vacant lots, and Unionbank needs 10% DP (keep in mind these figures are for acquired assets/foreclosed properties).
Normally, the DP or the equity portion of the purchase is the amount that is not included in the loanable amount from the bank. For example, a property with a selling price of P2M needs a DP of 10%. The buyer is able to give the 10% DP which amounts to P200k. That leaves P1.8M to be loaned. However, based on his capacity to pay, appraised value of the property, and other factors, his approved loan only amounts to P1.2M. Thus, the buyer needs to produce another P600k in addition to the P200k he already paid, for a total of P800k, as his equity in the property. The P1.2M will be paid over a certain number of years at a certain interest rate via monthly amortizations.
The most buyer-friendly DP scheme which I have seen from a bank is that of Unionbank, which requires only 10% DP, spread over six (6) months. Once the 10% DP is completed, the buyer can move in the property. Further, as far as I know, Unionbank is the only bank that does not do credit checking for residential properties.
If you need a loan for the DP, you may avail of bridge financing (usually from private lenders and subject to a high interest rate), or you should seriously reconsider and think long and hard on whether or not you are ready to buy a property at this point.
Balance to be loaned
For the balance, these can be loaned from banks. The downside to paying a low DP, is having a bigger balance to be loaned, which in turn translates to more interest expense. For example, if the DP you paid is only 5% or 10%, you need to loan 95% or 90% respectively. If loaned at an interest rate of 10% for 20 years, for example, the total interest expense can be very significant, and may even be equivalent to, or even more than the principal loan amount.
With a higher DP, the balance to be loaned will be lower, and thus the amortization payments would also be lower, and thus, it is more likely that the buyer would be able to pay monthly, until the amount is fully paid. As a lender, the bank's main business is to earn interest income from loans. It is in its best interest to lend an amount that borrowers would be able to pay.
This is why one of the main factors being considered by lenders is the borrower's capacity to pay, which is based on a percentage of his net disposable income.  Usually, the monthly amortization should be at a maximum of around 35% to 40% of the borrower's net take-home pay. Of course, this is because they took into consideration the other bills that people need to pay such as food, clothing, water, electricity, etc. The lenders are in effect protecting the borrower from  biting more than he can chew.
Should the buyer be unable to pay the amortizations in the future due to unforeseen circumstances, it is probable that either the buyer or the bank can sell the property for the principal loan amount (which is much lower than the property's original selling price). This is why usually the loan to appraised value ratio is not 100%.
Let's say a property you like is being sold for P2M. Based on the bank's appraisal, it is only worth P1.8M, and it is willing to lend you only 70% of the appraised value, or P1,260,000.00. Assuming you, as the buyer, have the capacity to pay the P1.26M loan, you still need to produce P740,000.00 or 37% of the selling price. Assuming you are unable to pay the loan, it is probable that you can sell the property for P1.26M if it's really worth P1.8M (based on the appraised value). Or, if the bank forecloses the property, it is probable that it can sell it for P1.26M plus foreclosure and other holding expenses, so that it can get back its money, which it can then lend again to others with interest, in accordance with its main business model.
Before buying a property, check the computations first, including all payments up to the very end of the period when the property is fully paid, and analyze if you can afford it.
Note too that this discussion is on residential real estate purchases. Financing a commercial real estate investment deserves a separate article.
Interest rate
For the interest rate on the loan, we can see a lot of advertisements saying that the interest rate is only 5.75% or so during the first year. This can give some people false confidence that the interest rate will remain low throughout the 20-year payment period (for example). Read the fine print to check how much the interest rate for the succeeding years will be.
Adjustable rates are ok for now, since the Philippine economy is doing well and the interest rates are low. Negotiate for a cap on the interest rate so that should it rise in the future, you are protected. I included a provision on an interest rate cap in a proposed loan agreement I was reviewing and a bank agreed to it, so I can say that this can be done in the Philippines. This looks like the best of both worlds – adjustable rates to take advantage of low interest rates and a cap to limit exposure.
I read somewhere (I just can't recall right now) that the adjustable rate mortgages (ARMs) are one of the causes of the real estate bubble in the US, because there were some people who were over-leveraged (basically borrowed more than they could afford to pay) and probably based their computations as if the low interest rates were already fixed. With this in mind, I believe that people should get loans only for an amount which they are able to pay comfortably, regardless of whether a bank or a private lender is willing to lend them much more. [Getting financing from private lenders also deserves a separate article.]
As I always say, at the end of the day, investing always has risks. And in finance, it's good to remember: high risk = high return, low risk = low return. How you manage your risk is your personal lookout. Enough cash reserves could cushion the negative impact of an unforeseen circumstance, as well as good personal money management.
For those who are thinking about how to apply for a loan to finance their first deal, you can read Jay's article below:
Got questions about financing your real estate investments? Ask them now through the comment section below. Thanks!
~~~
Cherry Vi M. Saldua-Castillo
Real Estate Broker, Lawyer, and CPA
PRC Real Estate Broker License No. 3187
PRC CPA License No. 0102054
Roll of Attorneys No. 55239
Text by Jay Castillo and Cherry Castillo. Copyright © 2008 – 2013 All rights reserved.
Full disclosure: Nothing to disclose.
Image courtesy: of  phanlop88 / FreeDigitalPhotos