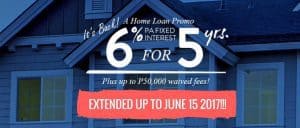 If you are looking for a home loan with fixed interest rates, then Security Bank's 6 for 5 Home Loan Promo might be what you are looking for. In a ...
Read More ›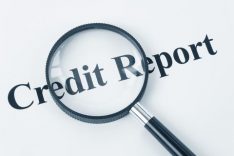 Credit history is very important in real estate investing since usually, the cost of a good property is very significant, and it is almost always the case that the buyer ...
Read More ›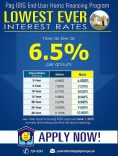 Here's good news, Pag IBIG has just lowered housing loan interest rates under their End-User Financing program. The new interest rates were shared through the official Pag-IBIG Fund (HDMF) facebook ...
Read More ›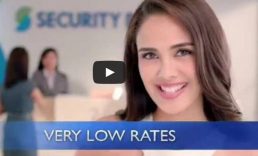 Although I have seen a lot of billboards of Security Bank's Fantastic Elastic Home Loan, I didn't know exactly what interest rates they were offering. Thanks to Ms. Emy Arceo ...
Read More ›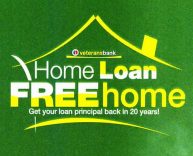 A lot of people have been asking me about Philippine Veterans Bank's Home Loan Free Home promo which promises that eligible borrowers will get back 100% of their loan principal ...
Read More ›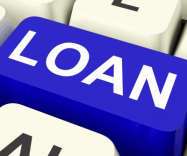 When I noticed BPI had lowered their home loan interest rates, I made a quick check for other banks, and it turns out PNB and PSBank now also offer lower ...
Read More ›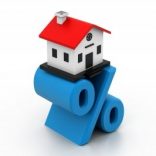 With so many banks and lending institutions out there, it would be nice if you can easily know which one offers the best home loans in the Philippines ...
Read More ›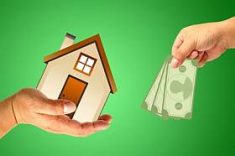 Many people want to invest in real estate, and some even already know what they want to buy, but the real problem is - how can they get financing for ...
Read More ›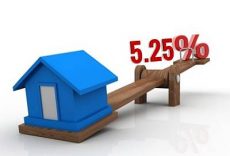 Have you seen the low interest home loans being offered by a few banks out there lately? in 2011, the lowest home loan rate I have seen was 5.99% per year. As ...
Read More ›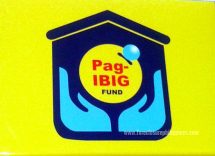 Another frequently asked question I often receive is "Can I buy bank foreclosed properties with financing through a Pag-IBIG housing loan?" and the quick answer I give is "It depends..." ...
Read More › I recently answered an e-mailed question from a reader of Foreclosure Philippines who was also an attendee of the Think Rich Pinoy seminar held last November 21, 2009, where I ...
Read More ›