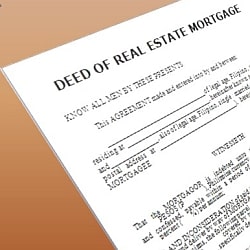 This is a question posted and answered by Dave Williams of the Philippine Real Estate Yahoo Group.
Dave posted this in the yahoo group and I'm sharing it here (with permission from Dave) because I believe it is very relevant for foreigners who may want to invest in the Philippines, and might be looking at investing through a mortgage loan as the lender.
Checkout the detailed answer below.
"If a foreigner loans money to a Filipino who subsequently defaults on the loan, can the foreigner legally foreclose and thus acquire the property?"

A foreigner can loan money on real estate and can also foreclose, but he can not bid in the foreclosure sale since he can't own the property

You must structure the loan so that you can do an extrajudicial foreclosure. In this type of foreclosure, you simply file a foreclosure statement with the Register of Deeds and with the office of the municipal sheriff. The sheriff post the foreclosure sale notice in a public place and ask for sealed bids. On a set date, he will open the bids and declare the winner. You need to have a Filipino friend put in a bid high enough to close out your mortgage. If this bid wins, your friends gets the property. You must then sell it to someone else. It's really simple. The only problem is that you can not sell it for one year… you must give the previous owner 12 months to redeem the property; however, you do take possession during this year.

In my experience, if the property was clearly worth more than owed on it, the borrower could usually find a mortgage company willing to pay you off. If the value was close to what was owed, I found it better to try to buy out the borrower so that he gets a little money and issues a deed of sale to your buyer. This did away with the year waiting time and helped calm down powerful emotions.

Dave

I found it was better to try to negotiate a foreclosure
Source: Philippine Real Estate Yahoo Group
Sounds like very good advice to me, I even asked the same question to my lawyer, and she had the same opinion.
How about you, what do you think? Please share your thoughts by leaving a comment below. Thanks!
By the way, I would like to thank Dave for allowing me to post this here. Thanks a lot Dave!
About the Philippine Real Estate Group
The Philippine Real Estate Yahoo Group was Founded on Jun 12, 2004 (I believe Dave Williams is the founder) and currently has 1,505 members. I have been a member of the group since December 2008. Checkout the group details below:
"We are the Philippine Real Estate Group organized especially for folks wanting to sell their property and for buyers seeking to buy.

Our primary interest include: (a) buying and selling real estate including condominiums (b) getting a land survey, (c) doing a title search, (d) building a new home, (e) buying construction materials, (f) working with contractors, and (g) Philippine law as it relates to property.

We welcome professional agents, lawyers, contractors, private buyers and sellers, and anyone interested in the real estate industry in the Philippines.

We also welcome all related topics including legal questions, finding a good contractor or acting as your own, getting building and other permits, dealing with electric, water and telephone companies, or any subject closely related to real estate.

Post your property for sale or ask questions about the availability of property you wish to purchase. Keep in mind that the two most important parts of posting buy/sell messages is to put the LOCATION in the subject line and the asking price in the body of the message. Messages that do not meet this requirement are subject to deletion."
You can visit and join the yahoo group through this link: Philippine Real Estate Yahoo Group