Vice President and Housing and Urban Development Coordinating Council (HUDCC) Chairperson Jejomar C. Binay announces the  holding of the 6th Housing Fair from September 30 to October 2, 2011. The annual housing fair will be held at Mega Trade Hall 1 of the SM Megamall in Mandaluyong City, Philippines. I really look forward to attending the Philippine Housing Fair 2011, just like the previous housing fairs I have also attended.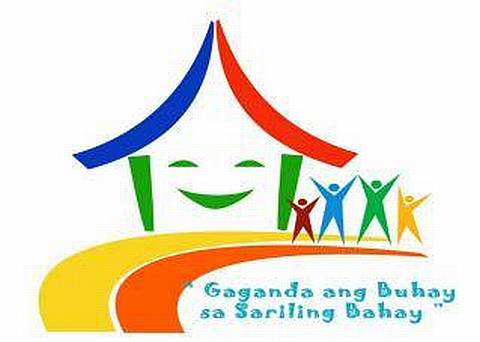 The 2011 Housing Fair is a joint project of HUDCC, its member Key Shelter Agencies (KSAs) and Government Financial Institutions (GFIs), namely the Pag-IBIG Fund, SSS, GSIS, Home Guaranty Corporation (HGC), Housing and Land Use Regulatory Board (HLURB), National Home Mortgage Finance Corporation (NHMFC), National Housing Authority (NHA), Social Housing Finance Corporation (SHFC), and Bangko Sentral ng Pilipinas (BSP).
These participating government agencies will showcase their acquired assets inventory of thousands of foreclosed house and lots for sale located in different areas in Metro Manila and its environs.
Guided by the theme, "Gaganda ang Buhay sa Sariling Bahay", Housing Fair 2011 aims to enable the Filipino public, particularly government and private employees, as well as families of OFWs, to lead better lives by acquiring their own housing units at affordable prices.
This year's fair further puts emphasis on housing ventures being eco-friendly and conscious of the environmental issues the world currently faces.
HUDCC and its members will also be joined by their partners from the private sector – Chamber of Real Estate and Builders' Associations (CREBA), National Real Estate Association, Inc. (NREA), Organization  of Socialized Housing Developers of the Philippines (OSHDP), Subdivision  and Housing Developers Association (SHDA) – and other partners from banks and allied industries.
If you are interested in participating in the exhibit, please accomplish the attached Exhibitor Confirmation form or you may contact Ms. Gilda Torres of the HUDCC at telephone number 817-6995.
Thanks again to Ms. Gilda for allowing me to share the press release above to all readers and subscribers of www.foreclosurephilippines.com.
Don't forget to share this to your friends or relatives who might be looking for affordable homes.
Happy hunting!
~~~
To our success and financial freedom!
Jay Castillo
Real Estate Investor
PRC Real Estate Broker Registration No. 3194
Blog: https://www.foreclosurephilippines.com
Follow me in Twitter: http://twitter.com/jay_castillo
Find us in Facebook: Foreclosure Investing Philippines Facebook Page
Text by Jay Castillo and Cherry Castillo. Copyright © 2011 All rights reserved.
Full disclosure: Nothing to disclose.