This will be a quick one. This is just an updated listing of Tanay Rural Bank foreclosed properties as of May 2012. The listing includes foreclosed properties from the Metro Manila and Luzon areas, all of which are for negotiated sale.
What I like about this listing of foreclosed properties from Tanay Rural Bank is it includes the latest appraised value, and you can compare this to the selling price. Of course, a prudent buyer needs to verify this as part of due diligence. As usual, all of these foreclosed properties are for sale on an "as is where is" basis.
The list also includes the monthly amortizations for 5 years, 10 years, and 15 years payment terms at 15% annual interest rates. You can verify the monthly amortizations using our very own mortgage calculator which you can find on this page: https://www.foreclosurephilippines.com/mortgagecalculator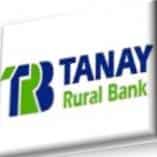 Yes, a 15% annual interest rate is very steep, but this is still negotiable, and the same applies to the selling price and payment term.
One last thing, for properties that are still under redemption, please keep the following in mind: "In case of non-consummation of sale due to adverse claim, buyer will be reimbursed the full amount with 12% interest per annum."
Download the Tanay Rural Bank Foreclosed properties listing (May 2012)
For more details…
Please contact Tanay Rural Bank directly through their contact numbers at http://www.trb.com.ph/contactus.htm
Happy hunting!
~~~
To our success and financial freedom!
Jay Castillo
Real Estate Investor
PRC Real Estate Broker License No. 3194 
Connect with us – Facebook | Twitter | Blog RSS | Google +
Text by Jay Castillo and Cherry Castillo. Copyright © 2008 – 2012 All rights reserved.
Full disclosure: Nothing to disclose