Tag: victoria lucker I was supposed to write a post about the Think Rich Pinoy Seminar which I helped facilitate last December 4, 2010 but it turns out that someone already did. I ...
Read More ›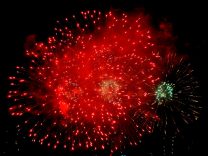 Although it's already 2011, I simply cannot let 2010 go without giving thanks for another year full of blessings. Let me look back at 2010 for one last time to ...
Read More ›