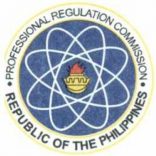 Congratulations to the new real estate brokers who passed the May 24, 2015 real estate brokers' examination! I'm very happy to welcome you to the real estate profession :) It's truly ...
Read More › First of all, congratulations to all new real estate brokers! Many of you may have already registered for your licenses but to those who have not yet done so, this ...
Read More › If you passed the March 2011 real estate brokers exam, here's the updated schedule for your registration, along with information about the surety bond. Refer to the table below to ...
Read More ›