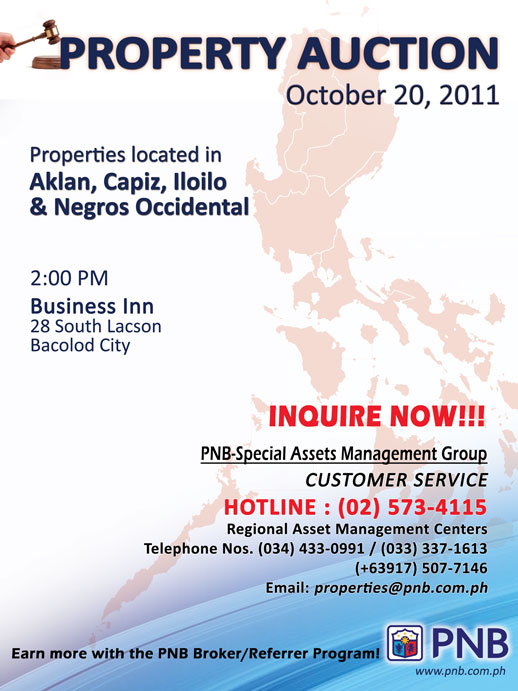 The Philippine National Bank - Special Assets Management Group will be conducting an auction of foreclosed properties in Bacolod City on October 20, 2011, 2:00pm, at the Business Inn, 28 ...
Read More ›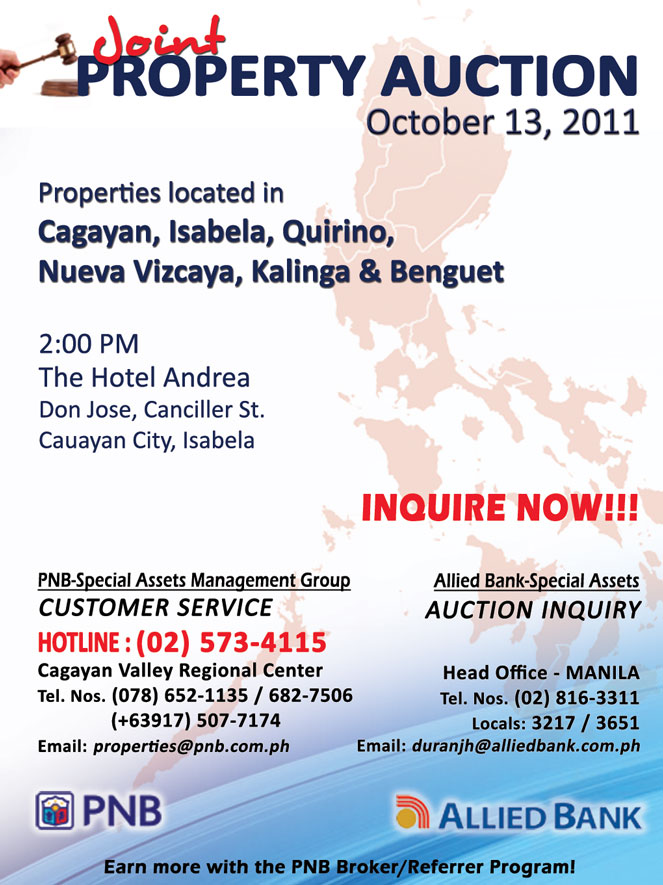 A joint property auction by the PNB and Allied Bank will be held on October 13, 2011, 2:00pm, at The Hotel Andrea, Don Jose, Canciller St., Cauayan, Isabela. Foreclosed properties ...
Read More ›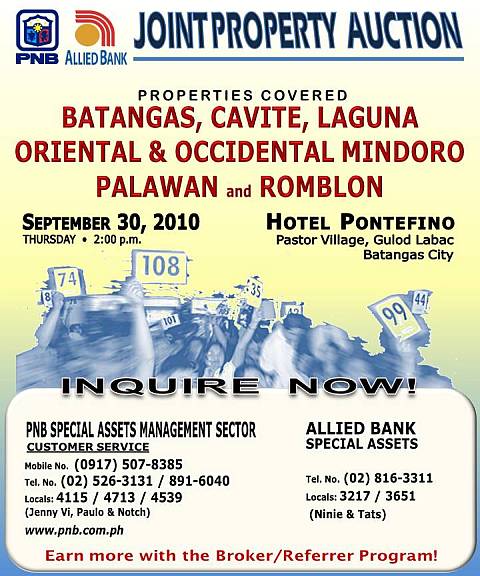 The PNB-Special Assets Management Sector (PNB-SAMS) and Allied Bank Special Assets shall be having a joint property auction of their bank owned properties and acquired assets on September 30, 2010, ...
Read More ›
PNB will be conducting a property auction at La Parilla Hotel, Zulueta cor. Melencio Street, Cabanatuan City, on September 9, 2010, Thursday, at 2pm. The auction includes foreclosed properties from ...
Read More ›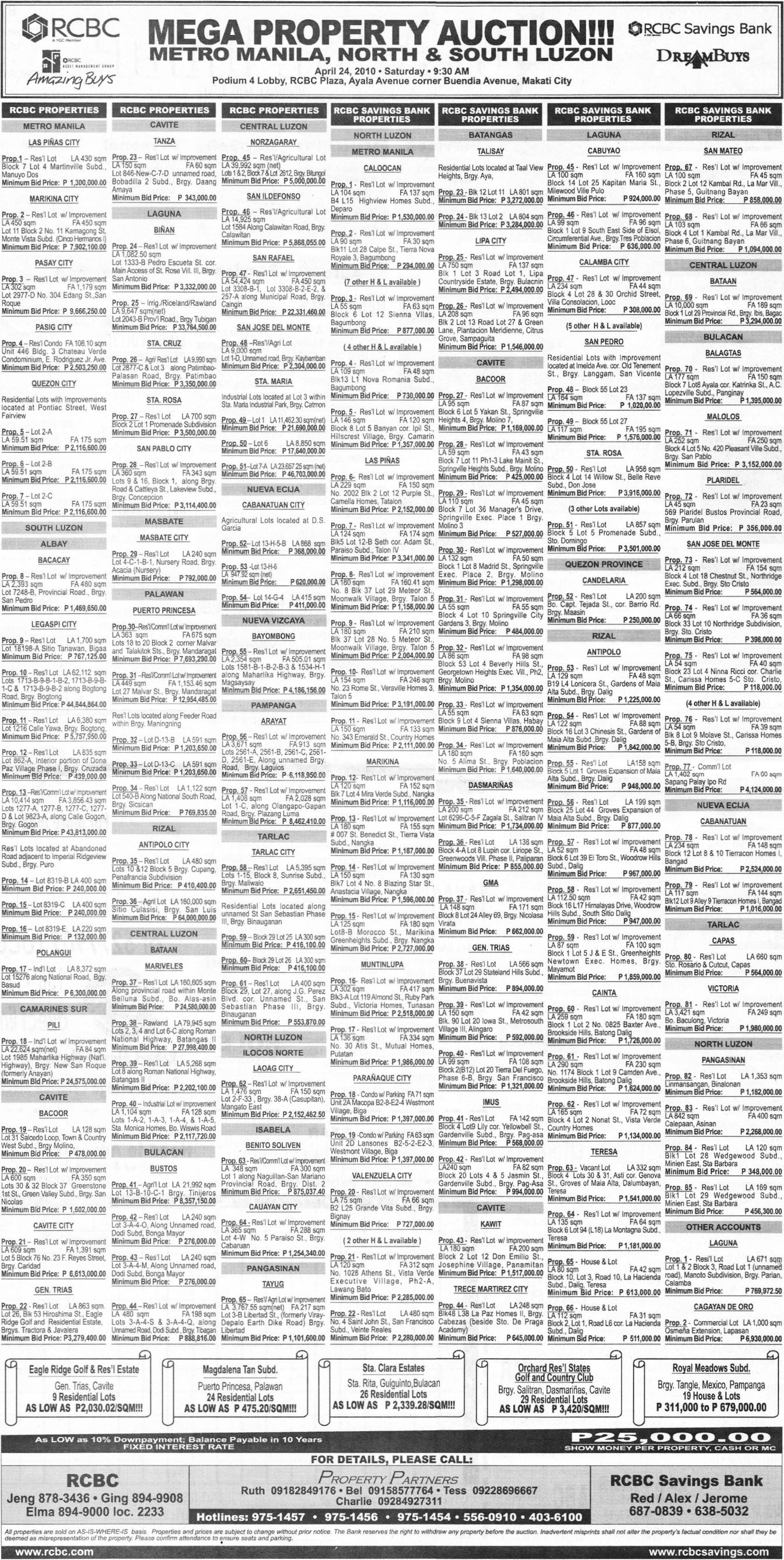 The second Mega Property Auction featuring foreclosed properties from Metro Manila and Luzon happens on April 24, 2010, Saturday, 9:30AM, at the Podium 4 Lobby, RCBC Plaza, Ayala Avenue corner ...
Read More ›