Tag: metro manila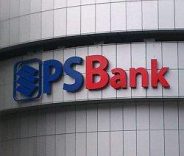 This post contains a nationwide listing of PSBank foreclosed properties for sale, updated as of November 29, 2012. Actually, I already had a copy of this list last week when I ...
Read More › In my last post featuring Buena Mano properties, I only featured bank acquired assets for sale from the Makati Area that were classified as Green Tag properties. I was supposed ...
Read More › As promised, here is the first installment for listings of foreclosed properties that I got from the recent 4th Housing Fair (2009). For this installment, I will be featuring the ...
Read More › Note: The most updated listings of Banco De Oro (BDO) foreclosed properties can be found through this link: BDO foreclosed properties. The listing below is outdated but you may still access ...
Read More › Post by Cherry Castillo Oh yes ladies and gentlemen, I am on a roll! Today we have the PSBank Foreclosed Property Listings for Metro Manila, Luzon, Visayas and Mindanao, updated ...
Read More › My wife Cherry continues from her recent post by sharing listings of acquired assets which she recently got from the Acquired Assets Division of China Banking Corporation. In my research ...
Read More › Thanks to a recent comment by Diane on my previous post containing foreclosed property listings from Bahay Financial Services (BFS), I called up BFS and requested for an updated copy ...
Read More › I recently received foreclosed homes listings from Bahay Financial Services (BFS) that includes Metro Manila and Luzon areas and I am posting them here for those who might be interested ...
Read More ›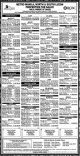 The RCBC Asset Management Group will be having another Amazing Buys sale of foreclosed properties through sealed bidding which features properties from Metro Manila and Luzon. Deadline of submission of ...
Read More › I would like to share an updated list of Metrobank Acquired Assets for sale as of May 19, 2009 covering the Metro Manila Area. Actually I received this listing of ...
Read More ›