laguna foreclosed properties
If you are looking for foreclosed properties in Quezon Province, then check this out! This is a listing of Quezon Capital Rural Bank or QCRB foreclosed properties is updated as ...
Read More ›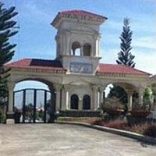 Here is the latest list of foreclosed properties from Paragon Finance Corporation updated as of January 27, 2012. This listing contains foreclosed properties located in Cavite, Laguna, and Rizal. These are all ...
Read More ›

Here is a listing of foreclosed properties from CityState Savings Bank which is updated as of September 30, 2011. Yes, it may seem outdated but this was the latest list ...
Read More › Okay, I wasn't able to post this here sooner, but I believe this was also posted in several major newspapers right?! So this is just a gentle reminder for those ...
Read More › My friend Edge of haybol.ph recently posted a huge listing of foreclosed properties for sale from an undisclosed bank, which includes properties from the Calabarzon area. I believe Calabarzon stands ...
Read More › Another property auction that includes PNB foreclosed properties in South Luzon shall be held on December 21, 2010, Tuesday, 2:00pm, at the Monte Vista Conference Resort, National Highway, Pansol, Calamba ...
Read More › The Buena Mano Q4-2010 Greater Metro Manila Catalogue is now available. This catalogue combines Buena Mano properties for sale that are Prime Properties (with a selling price above Php10 Million), ...
Read More › Here is another joint public auction of foreclosed properties from the President Jose P. Laurel Rural Bank and RCBC. The auction will be held on June 26, 2010, Saturday, 9:30am, ...
Read More ›