If you failed to attend the auction last May 19, 2012, and you are wondering which properties got sold, or which remains available, you are in luck! I attended the ...
Read More ›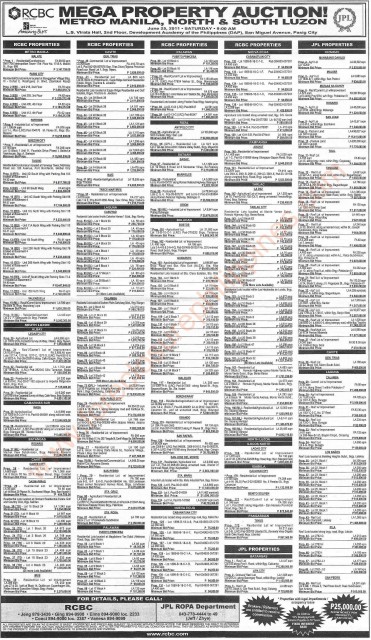 The RCBC Asset Management Group will be having another Mega Property Auction of foreclosed properties located in Metro Manila and North and South Luzon. This will be held on June ...
Read More ›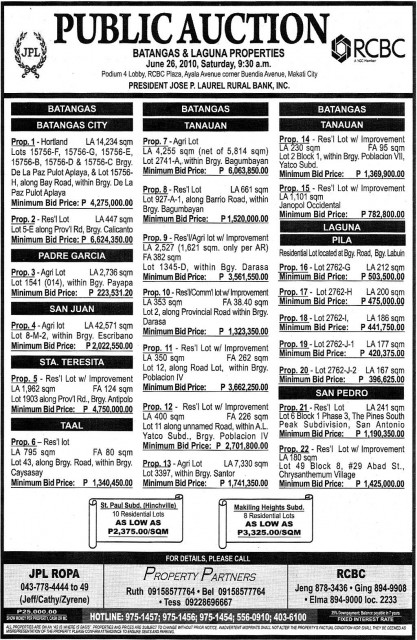 Here is another joint public auction of foreclosed properties from the President Jose P. Laurel Rural Bank and RCBC. The auction will be held on June 26, 2010, Saturday, 9:30am, ...
Read More ›