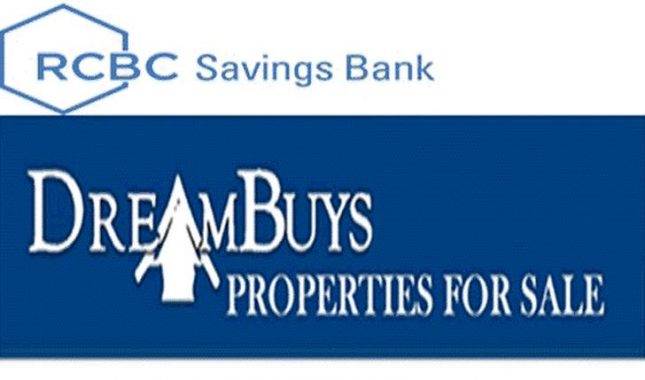 A total of 277 RCBC Savings Bank foreclosed properties are included in their latest nationwide list, updated as of May 10, 2019. Details and complete list of properties can be found below.
Foreclosed properties with special concerns
You will notice that there are a number of foreclosed properties in this list that have an asterisk (*), and this means they have illegal occupants and/or legal impediments. For more details, please contact RCBC Savings Bank directly. Anyway, here's the complete list of statuses for the properties on this list:
Properties with asterisk (*) – occupied/with special concerns / legal impediment

WC – properties with Bank-assigned caretaker

VS – Vacant and Secured

VL – Vacant Lot
I highly suggest that you avoid properties that have illegal occupants and the problems that come with them.
View list of RCBC Savings Bank foreclosed properties (database)
To view all foreclosed properties from RCBC Savings Bank with easy searching and filtering, access them all through our "Classifieds Database" below:
Click here to view searchable list of Foreclosed Properties form RCBC Savings Bank (Database)
Search all foreclosed properties in our Classifieds Database
Step-by-step instructions:
Search by typing keywords (ex. Your preferred subdivision, village, condo, etc) and/or location(s) and click "Search" (Hint: Include keyword "RCBC-savings" to only include foreclosed properties from RCBC Savings Bank, leave blank for all properties).
Use "Advanced Search" to choose preferred price range, lot/floor areas (if data is available), and also to exclude those classified as occupied.
View/ download the list (PDF)
You may also view the list from RCBC Savings Bank in PDF format, below.
If the viewable list is not showing correctly above, or you prefer to download a copy, just use the download button/link below.
Click to download foreclosed properties listing (PDF)
Note: You will need Adobe Acrobat Reader to view PDF files, which is free to download at Adobe.com
Source: Channels Management, RCBC Savings Bank
How to inquire
Please contact RCBC Savings bank directly if you are interested in any of the foreclosed properties on the list, using the contact details inside the listings, which I have pasted below.  Please be guided accordingly, thank you!
FOR MORE DETAILS,

Please e-mail ChannelsManagement@rcbcsavings.com

You may also get in touch with the following bank personel:

Mr. Rolando Tutanes – 230-7707 / Mr. Ceferino Malig – 555-8700 Loc 7661 and Luzvaine Belleza – D.L. 230-7751
Disclaimer
All properties are sold on AS-IS-WHERE-IS basis. Properties and prices are subject to change without prior notice. The Bank reserves the right to withdraw any property before auction.

Inadvertent misprints shall not alter the property's factual condition nor shall they be deemed as misrepresentation of the property.
Full disclosure: Nothing to disclose. Even if we are accredited real estate brokers of RCBC Savings Bank, we cannot assist any of you with this listing because we have stopped brokering foreclosed properties. If you are interested in any of the properties on this list, please contact the bank directly. Thank you!