So you probably found some very promising real estate deals using tips I shared in Video 1, which is about how you can begin finding good deals. Question is, how would you know if these potential deals can really make money after you consider costs like repairs, taxes, and transfer fees? Check out the video below to learn how.
As a real estate investor, it is our duty to make sure any deal really has enough room for a significant Return On Investment (ROI) after costs like repairs, taxes, transfer fees, and holding costs are factored in. Otherwise, it would be a waste of time, money, and effort.
In the video below, I'll try to explain how you can do this, in just a little over 30 minutes.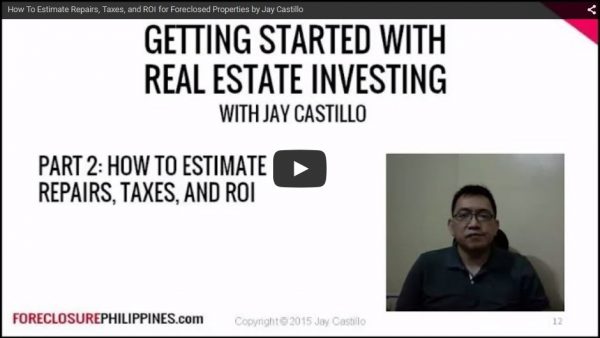 Click to watch video: How to estimate repairs, taxes, and ROI for foreclosed properties
Please tell me what you think by leaving a comment below the video, and don't forget to like and share. Thanks!