After the Metro Manila Catalog, up next is a softcopy of the Buena Mano Q1-2012 Luzon Catalog, which is now ready for download. The Luzon catalog includes bank acquired assets from Batangas, Laguna, Quezon Province, Albay, Camarines Norte, Camarines Sur, Palawan, Benguet, Ilocos Norte, La Union, Pangasinan, Bataan, Bulacan, Cagayan, Isabela, Nueva Ecija, Pampanga, Tarlac, and Zambales.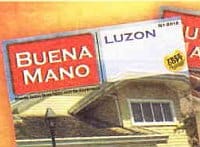 The Q1-2012 Luzon catalog contains properties that are classified as Green Tag properties, Yellow Tag properties, and Red Tag properties. For easy identification, the properties in the catalog are color coded accordingly. More information about these property classifications can be found below.
Property Classifications
Green Tag Properties

Titles and tax declarations are under the bank's name
With for sale sign
Can be visited/inspected anytime
Properties with improvements have authorized caretakers

Yellow Tag Properties

Properties with any of the following special concerns

Titles and/or tax declarations are still in process of transfer to the bank's name
Titles are for reconstitution or have errors in technical description
Settlement of encroachment issue
Still occupied by former owner, tenants, or illegal settlers

Red Tag properties

With pending court cases by former owners against the bank
Titles with Annotations, Adverse Claims, or Lis Pendens
Download the Buena Mano Q1-2012 Luzon Catalog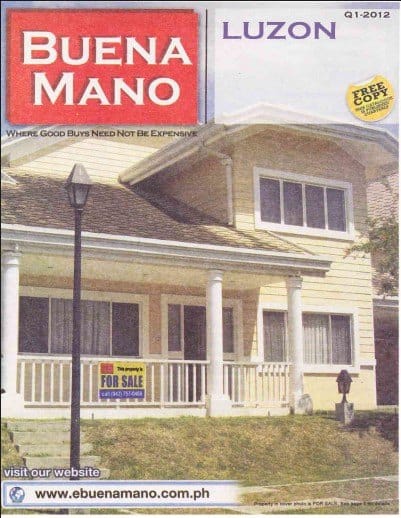 For more details
For property availability and to get more details about these properties that are located in the Luzon Area, please contact the designated person-in-charge as listed in the catalog DIRECTLY. Yes, please contact Buena Mano directly as they would be in a better position to serve you for these properties located in the Luzon areas.
Reminders when submitting offers
When submitting your duly accomplished Offer To Purchase forms (refer to page 41 of the catalog), please make sure you include the front and back pages and please make sure both pages have your signature.
As your referring broker, I can assist you with following-up the status of your offer at the Buena Mano office in Makati and more (at no additional cost). Just don't forget to let me know that you have submitted an offer by leaving a comment below, or through my contact page.
Note: You may submit your offers through fax, courier, or email. Please refer to page 41 of the catalog for more details. No reservation fee required!
Happy hunting!
~~~
To our success and financial freedom!
Jay Castillo
Real Estate Investor
PRC Real Estate Broker License No. 3194 
Blog: https://www.foreclosurephilippines.com
Follow me in Twitter: http://twitter.com/jay_castillo
Find us in Facebook: Foreclosure Investing Philippines Facebook Page
Text by Jay Castillo and Cherry Castillo. Copyright © 2008 – 2012 All rights reserved.
Full disclosure: I am an accredited real estate broker of Buena Mano Property Sales and Leases. If you learned about this list of foreclosed properties through www.foreclosurephilippines.com, kindly acknowledge me as the accredited broker who referred you (at no additional cost to you). Other real estate brokers, agents, referrors are welcome, just contact me for details!
Disclaimer: The properties on the catalog above are for sale on an "as is where is basis". All are advised to do the necessary due diligence before entering into a binding commitment financially or otherwise in relation to any of the listings of foreclosed properties published in www.foreclosurephilippines.com. Inadvertent misprints shall not alter the factual condition of any property published in www.foreclosurephilippines.com, nor shall they be deemed as misrepresentation.