July 25, 2011 is the last day of submission of bids for this batch of repossessed cars for sale from Buena Mano's Car Bidding Bonanza for the period July 17 – 25, 2011. The nice people from the Buena Mano Marketing group actually sent this to me through e-mail last July 19, 2011 but I only found this today in my inbox.
Yup, today is the last day to submit bids, and yet I am also posting this today. Before you say "Hey Jay, you should have posted this earlier…" please let me say this – I am posting this anyway because I am quite sure that not all of the repossessed cars on the list will get sold, and all you have to do is ask Buena Mano directly to confirm if the car you may be interested in is still available after the sealed bidding.
I am doing this as a public service, so I humbly ask for a little patience and understanding. I continue to post listings of repossessed cars for sale and car auction schedules simply because a lot of people keep asking for them. By the way, repossessed cars can also be referred to as foreclosed cars so they are still relevant content for foreclosurephilippines.com right?
Full disclosure: I am not an accredited broker for the Buena Mano Car Bidding Bonanza
Repossessed cars for sale through sealed bidding
The complete list of Buena Mano repossessed cars for sale through sealed bidding can be accessed below.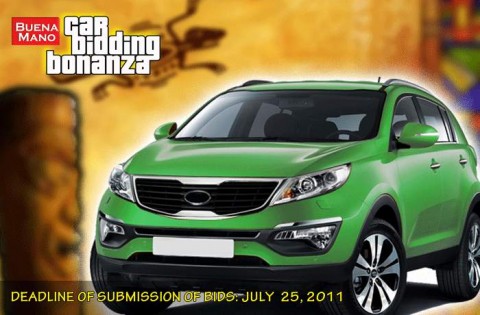 Bidding terms and conditions
Please refer to the terms and conditions as written on the official bid form which can be downloaded below:
Happy hunting!
~~~
To our success and financial freedom!
Jay Castillo
Real Estate Investor
PRC Real Estate Broker Registration No. 3194
Blog: https://www.foreclosurephilippines.com
Follow me in Twitter: http://twitter.com/jay_castillo
Find us in Facebook: Foreclosure Investing Philippines Facebook Page
Text by Jay Castillo and Cherry Castillo. Copyright © 2011 All rights reserved.
PS. If you are not looking for repossessed cars, don't worry, I will be posting the next batch of Buena Mano foreclosed properties in the following days.
PPS. It was an awesome experience to attend and be part of the Manila leg of the Money Summit and Wealth Expo 2011! I'll be sharing some of my insights about the event soon. Please watch for it!