We already have the 3 winners for our Ultimate Guide to Property Investing Giveaway! A total of 180 people joined and submitted 917 entries. Thanks again to everyone who joined. The complete list of winners can be found below.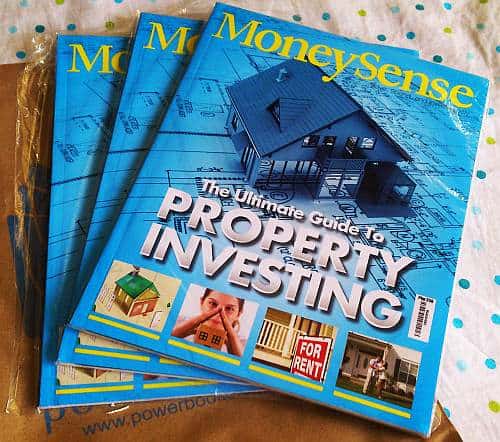 And the winners are…
Allan Silorio
Martin Lu
Stanley Chny

Congratulations to all the winners! Please reply to the email I sent you so we can send your prize through LBC.
A special giveaway to all our e-mail subscribers…
As promised, I will be giving a special prize to all our e-mail subscribers and I will be sending the download link within 48 hours after this post.
It is an e-book copy of one of my articles included in the MoneySense Ultimate Guide to Property Investing, but in checklist format. It should serve as a handy reference when you do your due diligence and property inspections. We hope this will help you with your real estate investing in 2013.
Happy learning… and investing!
~~~
Wishing you all a most prosperous new year!
Jay Castillo
Real Estate Investor
PRC Real Estate Broker License No. 3194 
Connect with us – Facebook | Twitter | Blog RSS | Google +
Text by Jay Castillo and Cherry Castillo. Copyright © 2008 – 2013 All rights reserved.
Full disclosure: Nothing to disclose. This is our way of saying thank you to all our readers and subscribers for the past 4 years, and this is also our Christmas and New Year treat! 😉

P.S. – If you will notice, we have changed our website theme. Please report any bugs through our facebook page, or just leave a comment on the page/post where you saw the problem. Thanks!