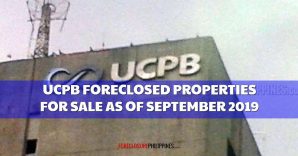 Video - Answers to Frequently Asked Questions (FAQ) When I first emailed this updated list to all email subscribers, I received more than 120 emails with questions. I tried to ...
Read More ›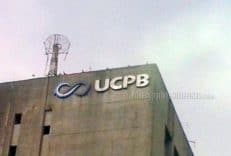 The last listings I will share this June 2016 shall be UCPB foreclosed properties and repossessed cars. You may download the listings and get UCPB's contact details below. Reminder - ...
Read More › It's been a long time since I last posted a list of bank foreclosed cars for sale (also referred to as repossessed cars), and I hope this listing will not disappoint those ...
Read More › If you are looking for bank repossessed cars, then this post is for you. With so many listings of bank repossessed cars for sale coming out lately, I'll just put ...
Read More › As requested by a lot of readers and subscribers of foreclosurephilippines.com, I am posting another updated list of repossessed cars for sale. This post features UCPB repossessed vehicles for sale ...
Read More › Here's another updated listing of UCPB repossessed cars for sale through sealed bidding.  The repossessed vehicles can be inspected at  #1 Vitales Compound, Sucat Road, Paranaque City ( beside PureGold ...
Read More › This is an updated listing of United Coconut Planters Bank (UCPB) repossessed cars for sale. Do take note that the deadline for submission of bids for these second hand cars ...
Read More › Did your car get flooded at the height of Typhoon Ondoy (International codename: Ketsana) or Typhoon Pepeng (International codename: Parma) and now you're still waiting for advice when it can be brought ...
Read More › Pardon me if I may have been bombarding you with a lot of listings of repossessed cars for sale from a number of banks lately. It just so happens that ...
Read More › After asking for a copy of the auction guidelines, I received instead a copy of the CONDITIONS OF SALE for the UCPB auction of foreclosed properties on November 29, 2008 ...
Read More › UCPB's most awaited public auction will be held on November 29, 2008 at 11th Floor, UCPB Bldg., 7907 Makati Avenue, Makati City, Philippines. 10% Downpayment 11% Interest 10 Years to ...
Read More ›