real property tax discount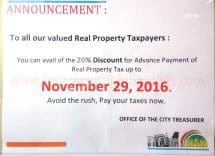 It's that time of the year again, real property owners need to pay property taxes. The good news is, cities like Las Pinas and Paranaque are now giving up to ...
Read More ›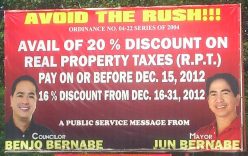 As a property owner, one of our obligations is to pay our real property taxes. It's a given, we really have no choice but to include it on our list ...
Read More ›
This is a follow up to my post about the possibility that Paranaque City will be adopting a revised schedule of values for real properties. It turns out that Paranaque ...
Read More ›