Tag: real estate agents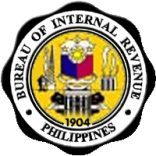 Some PRC-licensed real estate service practitioners (RESP's) believe that the newly-released Bureau of Internal Revenue (BIR) Revenue Regulations (RR) No. 10-2013 dated May 2, 2013 is favorable to violators of the ...
Read More › If you missed John Calub's workshop on real estate selling held last October 24, 2009, you're in luck! John Calub Training  Incorporated will be having another round of the same ...
Read More ›