how to buy foreclosed properties
Finally, Video 4 is now live! It's about the "BIG PICTURE" of real estate investing. You need to know these things before you even think of investing in real estate. Get more details below ...
Read More ›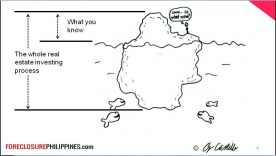 Just a quick heads-up, I will be releasing in a few hours the fourth and final video of our series on "How to get started with real estate investing". Get ...
Read More ›