Tag: foreclosed properties for sale

Another month, another auction of foreclosed properties. That's how reliable and consistent our friends from UnionBank are. Their 188th Special Public Auction will be happening on July 28, 2012, Saturday ...
Read More ›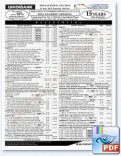 This is just a quick "reminder" about the upcoming UnionBank foreclosed proprties auction on June 23, 2012. This auction includes foreclosed properties from the Luzon and Metro Manila areas, including ...
Read More ›
This quarter's update for Philmay Properties Inc. (PPI) foreclosed properties is here.The updated listing contains foreclosed properties from Metro Manila, Luzon, Visayas, and Mindanao areas, updated as of May 2012 ...
Read More ›
The 185th UnionBank foreclosed properties auction has been slated on May 26, 2012 (Saturday), 9:00am, at 29th Floor, UnionBank, Plaza, Meralco Avenue corner Onyx Road, Ortigas Center, Pasig City, Philippines. If ...
Read More ›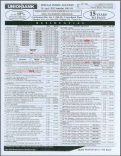 I still can't believe that as I write this, it has been more than 2 years since I last published a post auction listing. I was thinking to myself that ...
Read More › Here is an updated listing of foreclosed properties for sale from Equicom Savings Bank, as of end of April 2012. This is again courtesy of Mr. Ronaldo Bartolome, Head of the Asset ...
Read More ›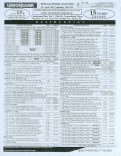 Barely a month after their foreclosed properties auction last March 2012, UnionBank will be having another one with a lot of new items and also some old listings at reduced ...
Read More ›
If you are looking for updated listings of foreclosed properties from Luzon Development Bank (LDB), this is it! This list contains more than two hundred (200) properties located all over ...
Read More ›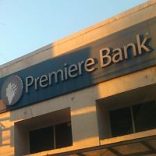 This will be the first time I shall feature Premiere Bank foreclosed properties, although their website has been on our Ultimate List of Philippine Bank Websites with foreclosed properties for ...
Read More ›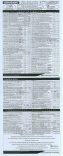 UnionBank shall be having another Special Public Auction of foreclosed real estate properties on March 24, 2012, Saturday, 9:00am, at  the 29th Floor, UnionBank Plaza, Meralco Avenue corner Onyx Road, ...
Read More ›