Tag: eden april alemania I was supposed to write a post about the Think Rich Pinoy Seminar which I helped facilitate last December 4, 2010 but it turns out that someone already did. I ...
Read More ›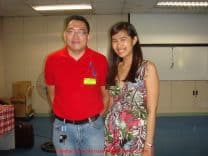 Earlier this year, I shared with you Eden April Alemania's story about the first auction of bank foreclosed properties she attended where she bought her first property. Her journey did ...
Read More ›