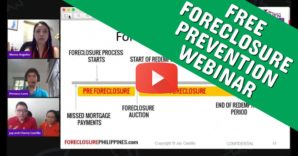 Were you affected by the pandemic/lockdown and you don't know what to do to sustain your home loan? Napapaisip ka ba na napasubo ka sa loan mo? (Ever feel you ...
Read More ›

We chanced upon this announcement at the official website of Pag-IBIG, which is basically a reminder that delinquent Pag-IBIG housing loan borrowers still have a chance to avoid cancellation (under ...
Read More ›

Update for March 28, 2014: Pag-IBIG's Non-Performing Asset Resolution Program (NPARP) has been extended. Please contact Pag-IBIG directly for more details (source: Pag-IBIG website) If you have failed to pay your Pag-IBIG ...
Read More ›