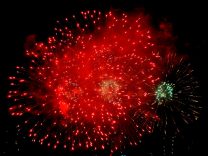 Although it's already 2011, I simply cannot let 2010 go without giving thanks for another year full of blessings. Let me look back at 2010 for one last time to ...
Read More › The Money Summit and Wealth Expo 2010 promises to be the biggest wealth building and income opportunities conference in the Philippines, featuring 4 proven ways to build wealth and generate ...
Read More › This is an important update-PLEASE READ! I would like to share this update dated June 2, 2011 – After much thought, I have decided to leave Trace Trajano's local coaching ...
Read More ›