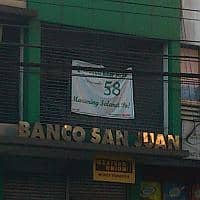 Please find below  a listing of Banco San Juan foreclosed properties for sale, updated as of January 2012. All of the foreclosed properties on this list from Banco San Juan are consolidated and have no pending cases. However, I still advice interested buyers to conduct the necessary due diligence! More details after the jump.
The foreclosed properties on this list are mostly from Luzon, with a few from Metro Manila.
Payment terms
The minimum downpayment is 30% with the balance payable from 5 to 10 years at an interest rate of 18% per annum. It is possible to use other banks to facilitate the loan, provided that the minimum downpayment will be paid and the corresponding interest will also be paid (I believe this would be part of the monthly amortizations) until such time that the loan proceeds are released.
Download the list of Banco San Juan foreclosed properties
The complete list of foreclosed properties from Banco San Juan as of January 2012 can be found below
For more details
Please contact Banco San Juan directly through the contact details found on their website http://www.bsj.com.ph
Happy hunting!
~~~
To our success and financial freedom!
Jay Castillo
Real Estate Investor
PRC Real Estate Broker License No. 3194 
Blog: https://www.foreclosurephilippines.com
Follow me in Twitter: http://twitter.com/jay_castillo
Find us in Facebook: Foreclosure Investing Philippines Facebook Page
Text by Jay Castillo and Cherry Castillo. Copyright © 2008 – 2012 All rights reserved.
Full disclosure: Nothing to disclose.