UnionBank's Asset Recovery Group will be having their 199th Special Public Auction (SPA) of foreclosed properties this coming March 23, 2013, Saturday, 9;00am. Auction Venue will be at the Function Room 1, 28th Floor, UnionBank Plaza, Meralco Ave. cor. Onyx Road, Ortigas Center, Pasig City, Philippines.
2 public auctions in 1
Actually, UnionBank will be having two auctions on March 23, 2013. One is for the 199th Special Public Auction for Luzon and Metro Manila properties, and the auction proper starts at exactly 9:00 a.m.
The second auction which is for the brand new AMALFI House and Lots for sale, will follow immediately afterwards (see photo below).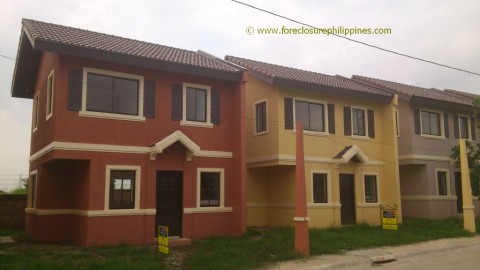 Foreclosed properties at reduced prices
I noticed that the listing for the 199th SPA contains properties that are now at reduced selling prices. These are the properties that are marked with a check. You may compare prices with past listings to verify if they really are at "reduced prices".
Tip: You may access previous listings through our UnionBank foreclosed properties archive
The current listings of UnionBank properties for sale can be found below.
UnionBank foreclosed properties listing
The complete list of UnionBank foreclosed properties for sale through auction on March 23, 2013 can be accessed through the following link:
Complete auction details, payment terms, contact information, and other details, can also be found through the link above.
Happy hunting!
~~~
Text by Jay Castillo and Cherry Castillo. Copyright © 2008 – 2013 All rights reserved.
Full disclosure: If a buyer will acknowledge me as their referror, I may receive referral fees (at no additional cost to the buyer). Thank you in advance for supporting our hard work and this website.