vismin foreclosed properties
A total of 475 Union Bank foreclosed properties from Metro Manila, Luzon, Visayas, and Mindanao, are included in a public sealed bidding being conducted by the Unionbank Asset Recovery Group ...
Read More ›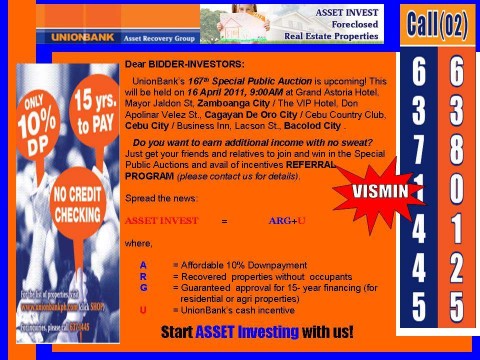 UnionBank invites all interested bidders to attend the 167th Special Public Auction of UnionBank foreclosed properties on April 16, 2011, Saturday, 9:00am. Public auctions will be held simultaneously at different ...
Read More ›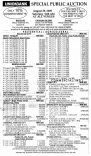 Unionbank shall be having its 142nd Special Public Auction of foreclosed properties on August 29, 2009, Saturday, 9:00AM. Foreclosed properties included in this public auction are from the Visayas and ...
Read More ›