pasig foreclosed properties

Here is a listing of foreclosed properties from CityState Savings Bank which is updated as of September 30, 2011. Yes, it may seem outdated but this was the latest list ...
Read More ›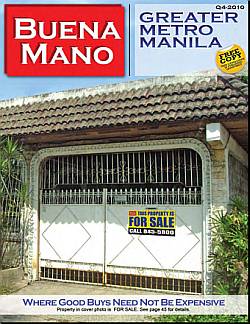 The Buena Mano Q4-2010 Greater Metro Manila Catalogue is now available. This catalogue combines Buena Mano properties for sale that are Prime Properties (with a selling price above Php10 Million), ...
Read More ›