Tag: Luzon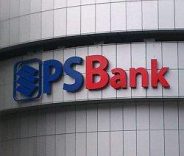 This post contains a nationwide listing of PSBank foreclosed properties for sale, updated as of November 29, 2012. Actually, I already had a copy of this list last week when I ...
Read More ›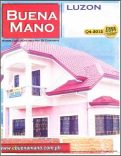 The Buena Mano Q4-2012 Catalogs are now available and we will start with the catalog for Luzon properties and acquired assets. Properties included in the Luzon Q4-2012 catalog are from ...
Read More › Star Properties Inc. invites all interested parties to bid for prime properties for sale on an "AS-IS-WHERE-IS" basis. The minimum bid prices for the prime properties for sale range from ...
Read More › The Philippine National Bank (PNB) is all set to sell prime foreclosed properties through public sealed bidding on January 29, 2010, Friday, at the 9th floor, PNB Financial Center, President ...
Read More › Note: The most updated listings of Banco De Oro (BDO) foreclosed properties can be found through this link: BDO foreclosed properties. The listing below is outdated but you may still access ...
Read More › Post by Cherry Castillo Oh yes ladies and gentlemen, I am on a roll! Today we have the PSBank Foreclosed Property Listings for Metro Manila, Luzon, Visayas and Mindanao, updated ...
Read More › I recently received foreclosed homes listings from Bahay Financial Services (BFS) that includes Metro Manila and Luzon areas and I am posting them here for those who might be interested ...
Read More ›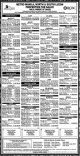 The RCBC Asset Management Group will be having another Amazing Buys sale of foreclosed properties through sealed bidding which features properties from Metro Manila and Luzon. Deadline of submission of ...
Read More › I'm quite sure there are a lot of you out there who are looking for cheap homes for sale and the latest issue of the Buena Mano Luzon Properties for ...
Read More ›